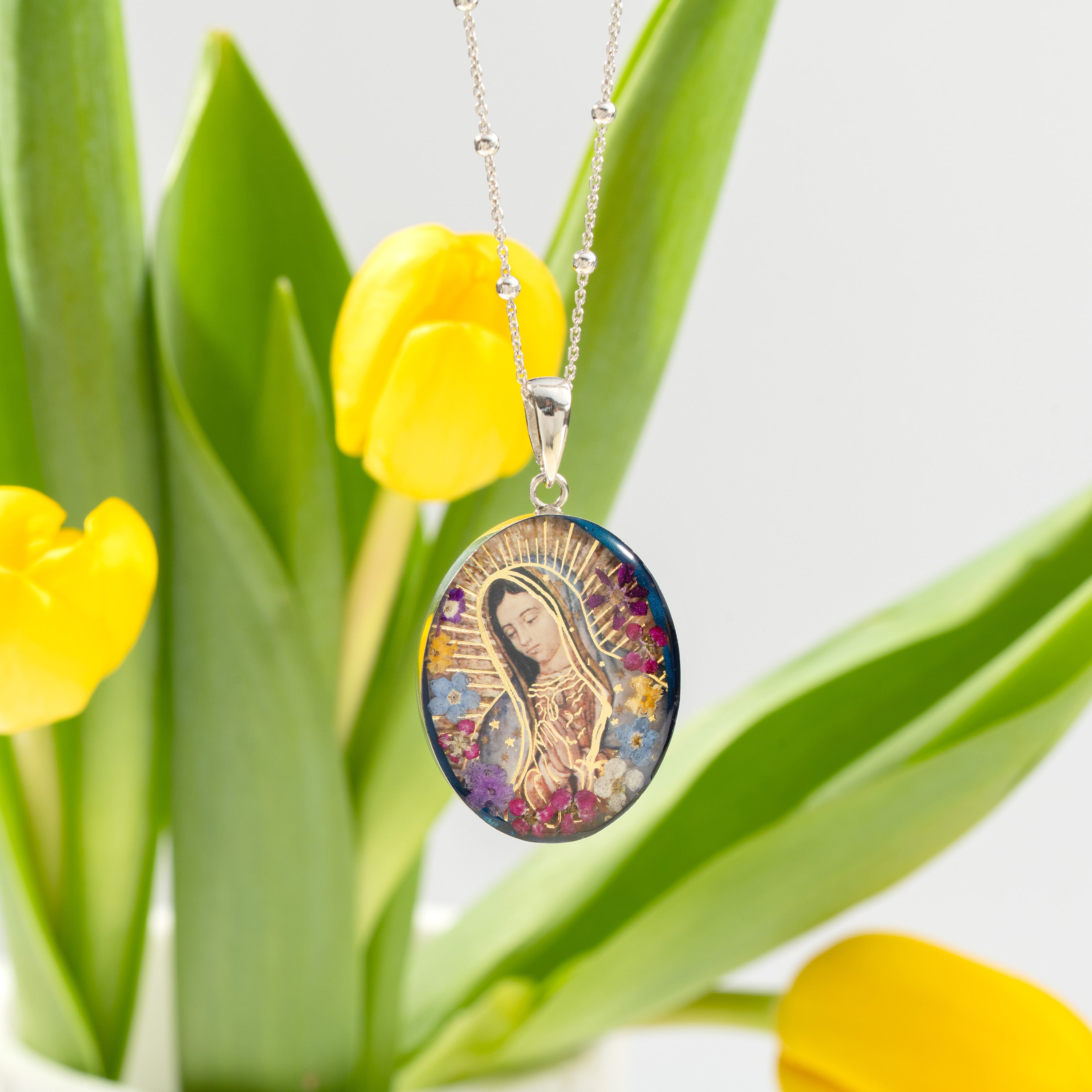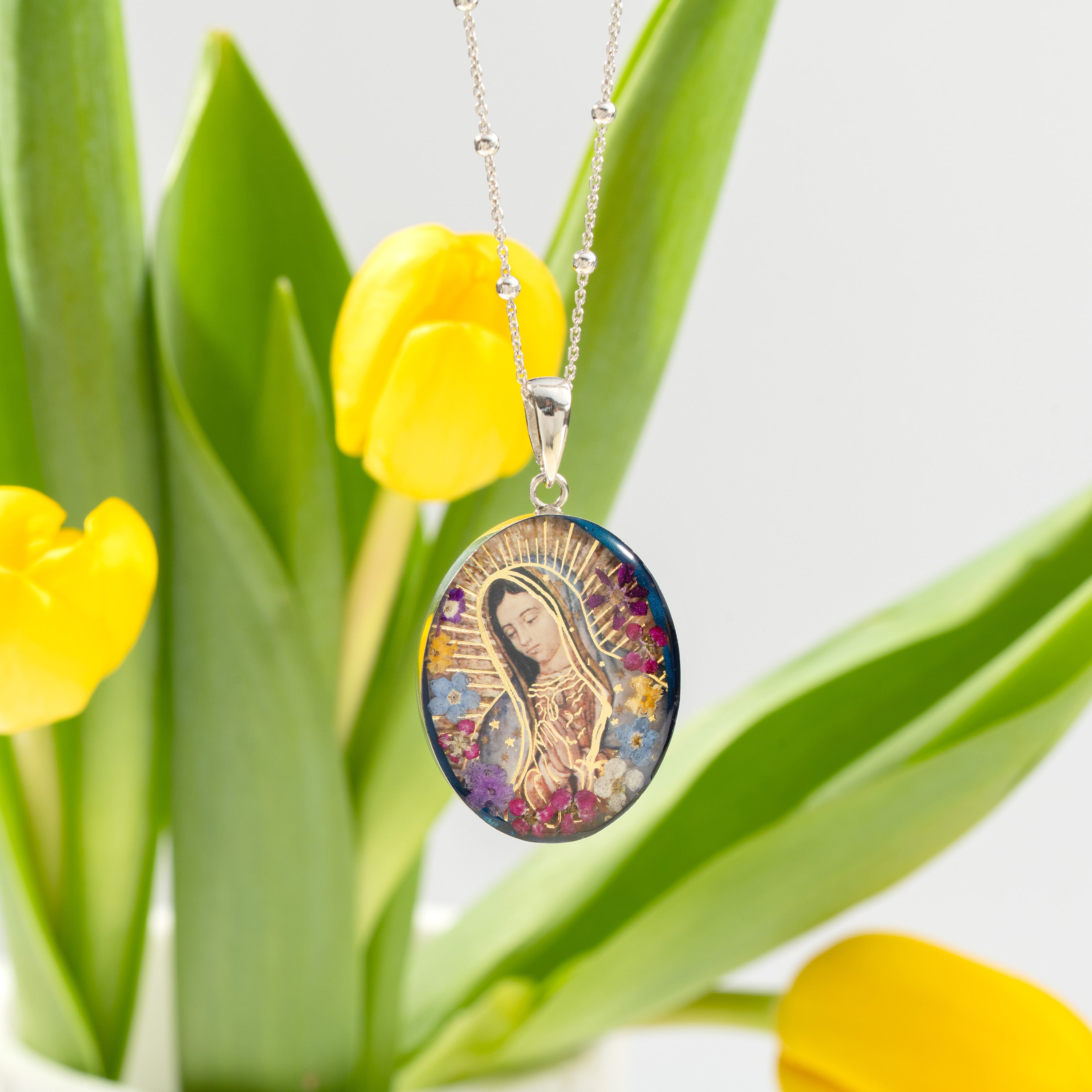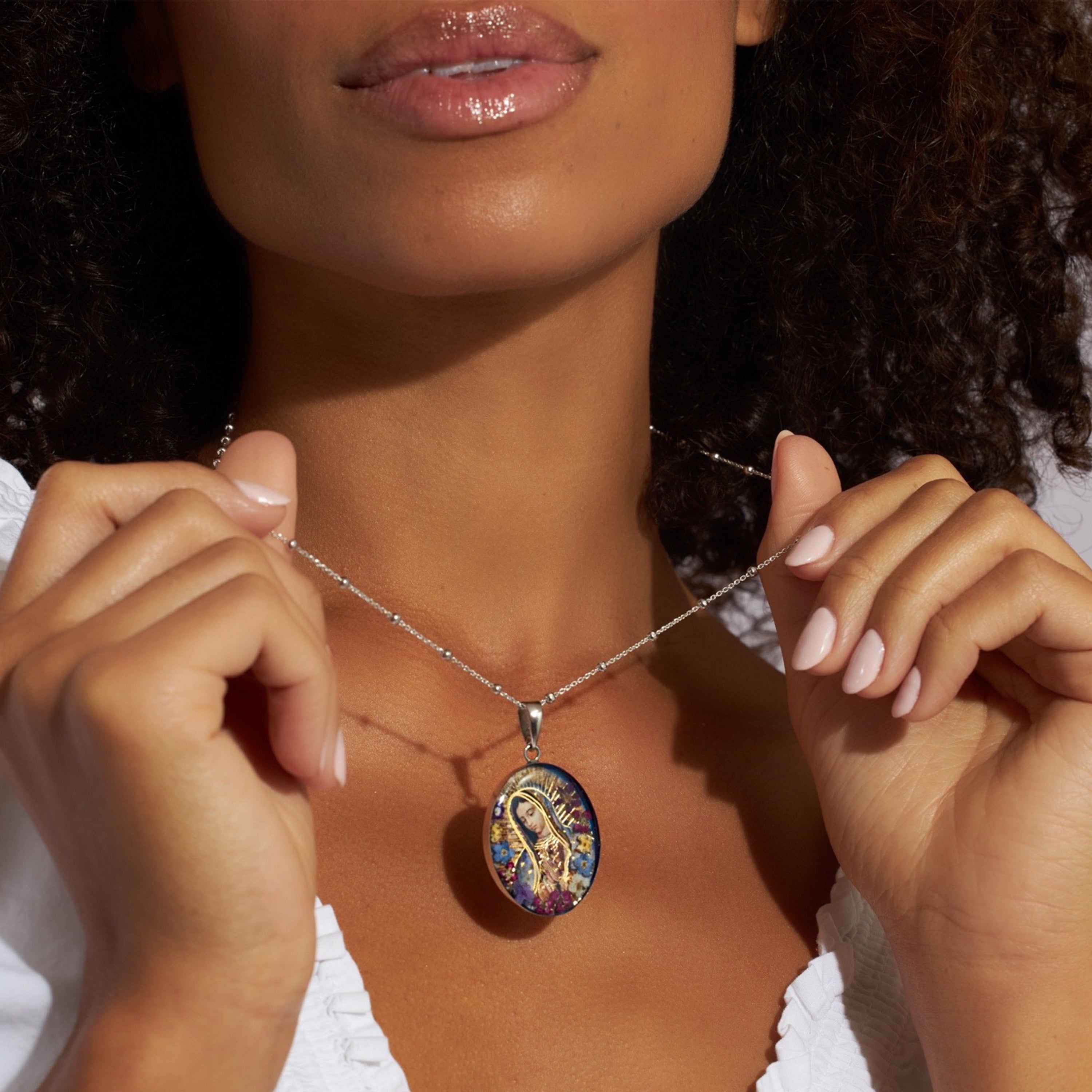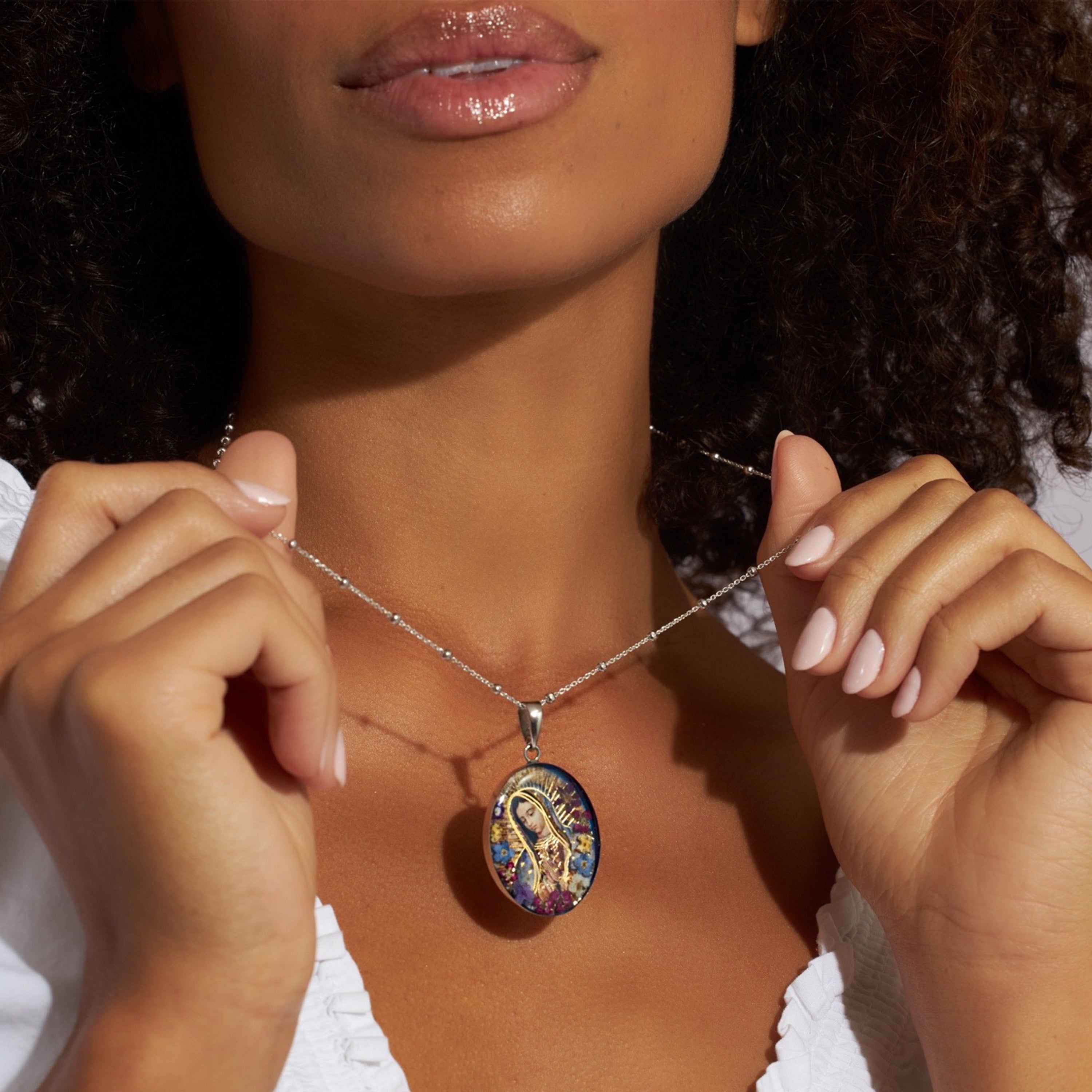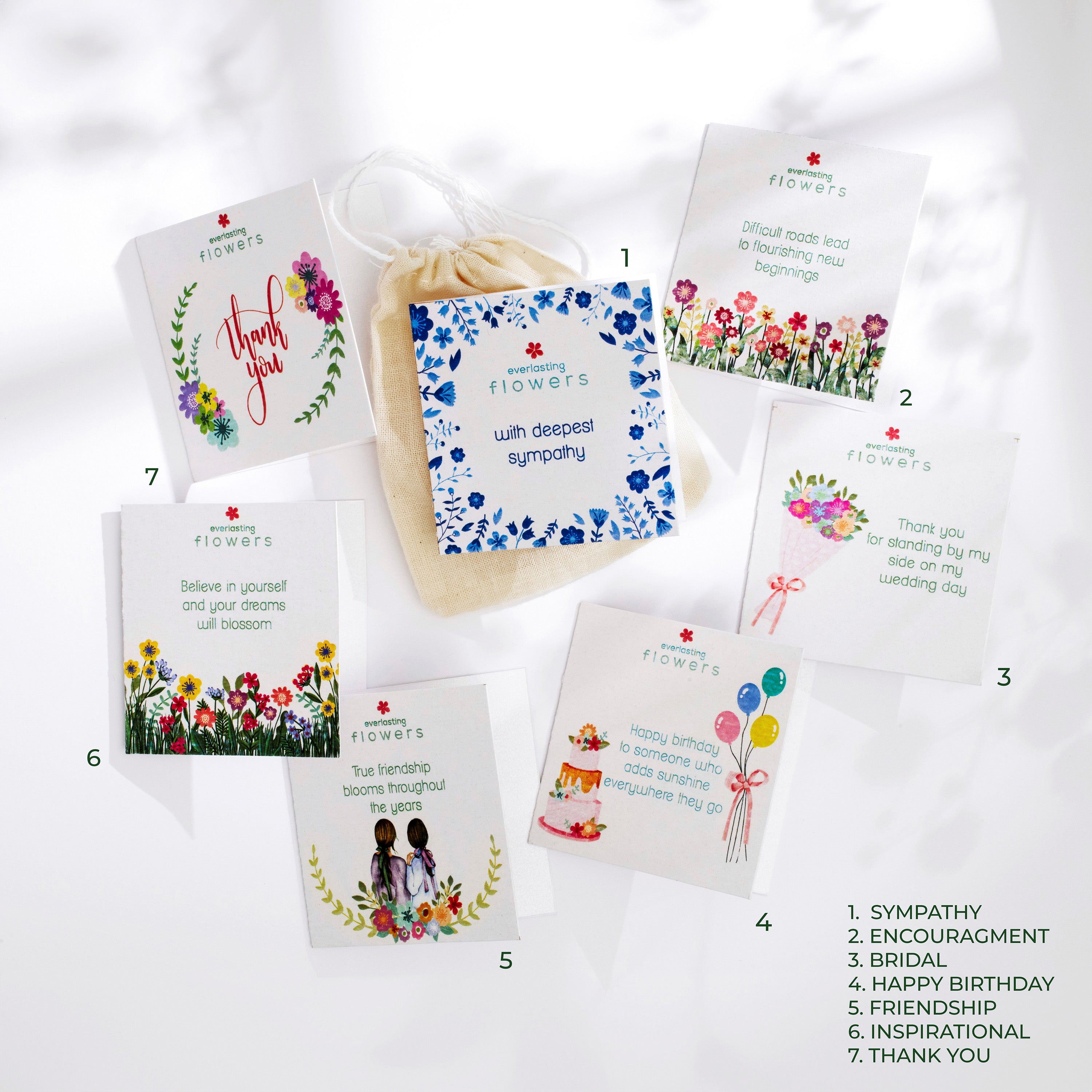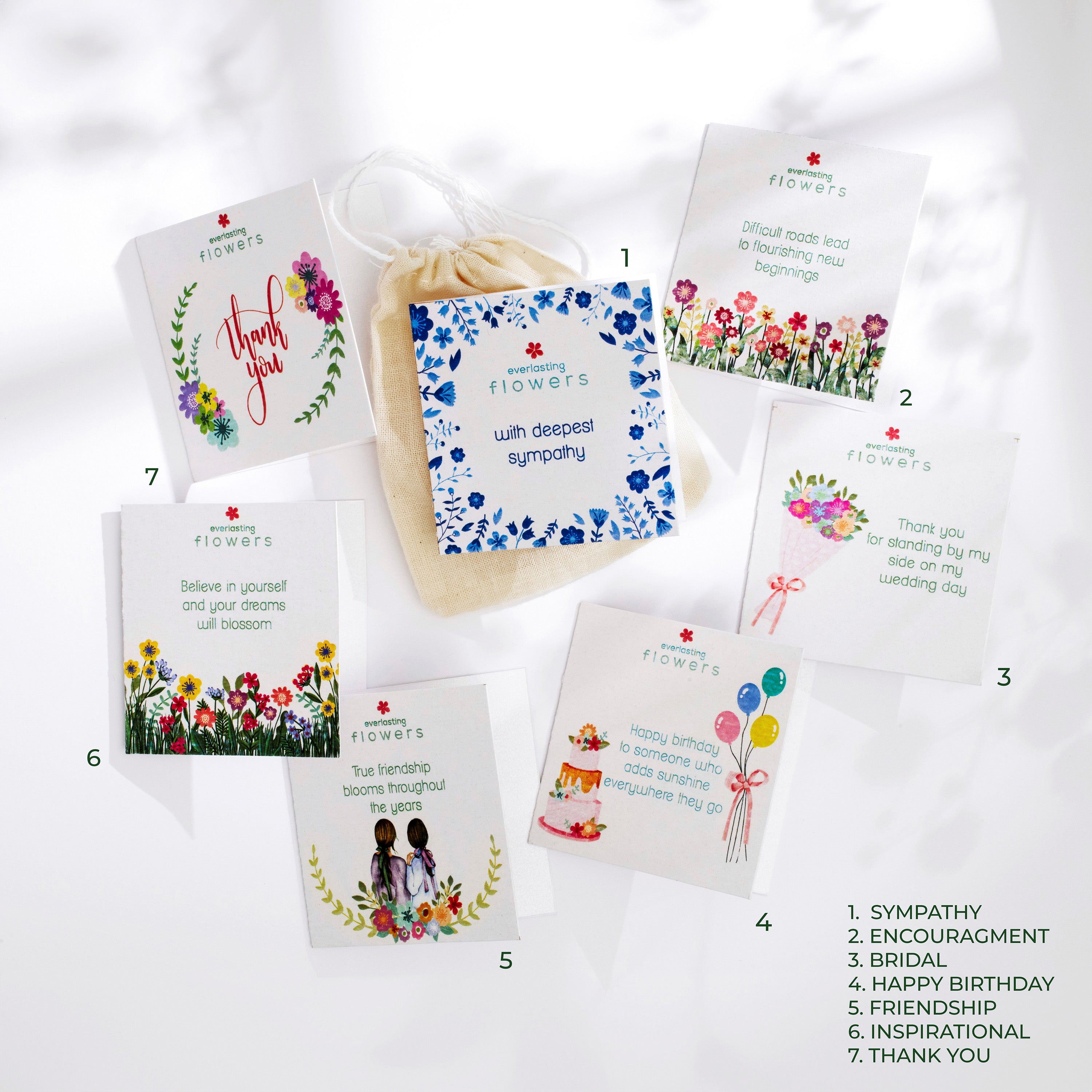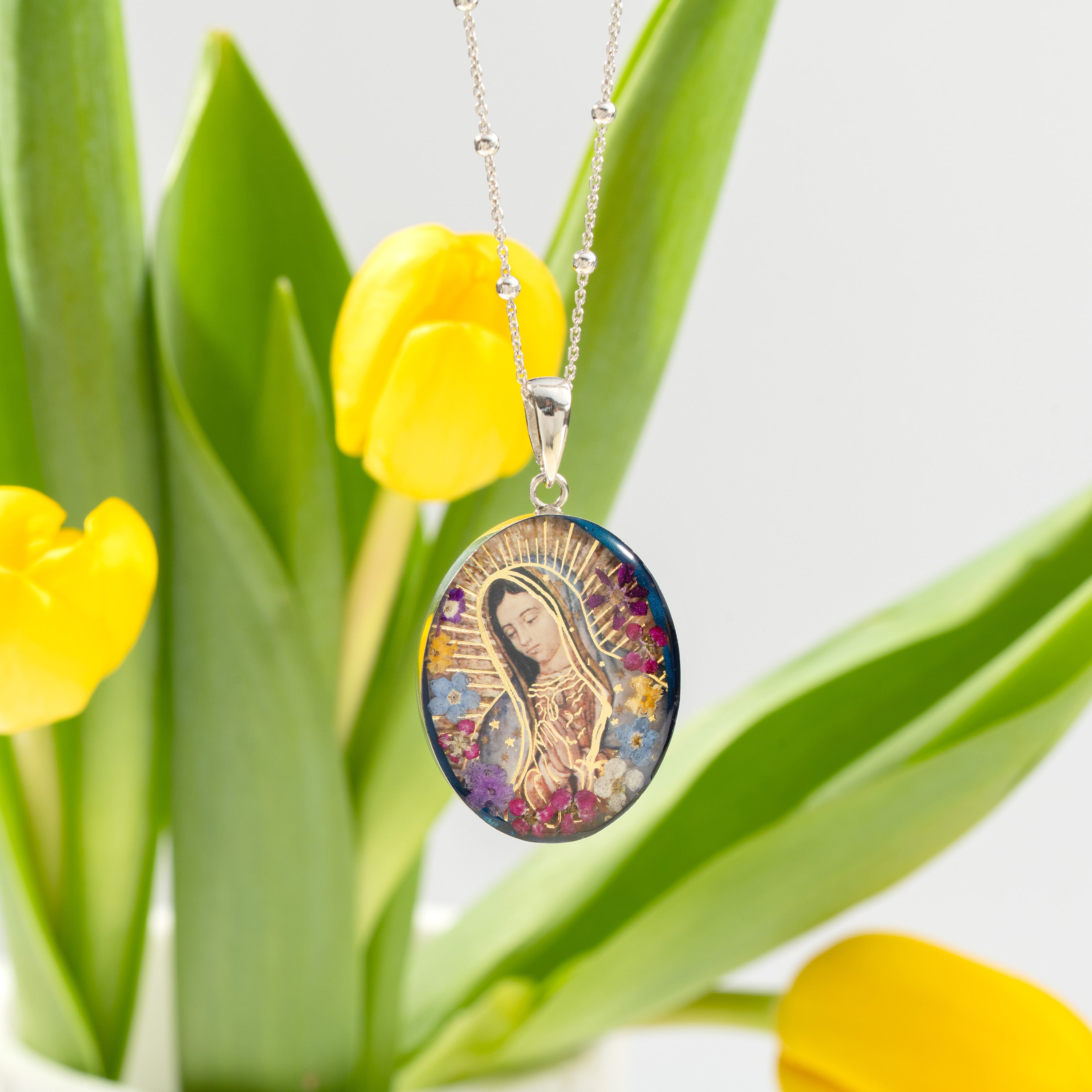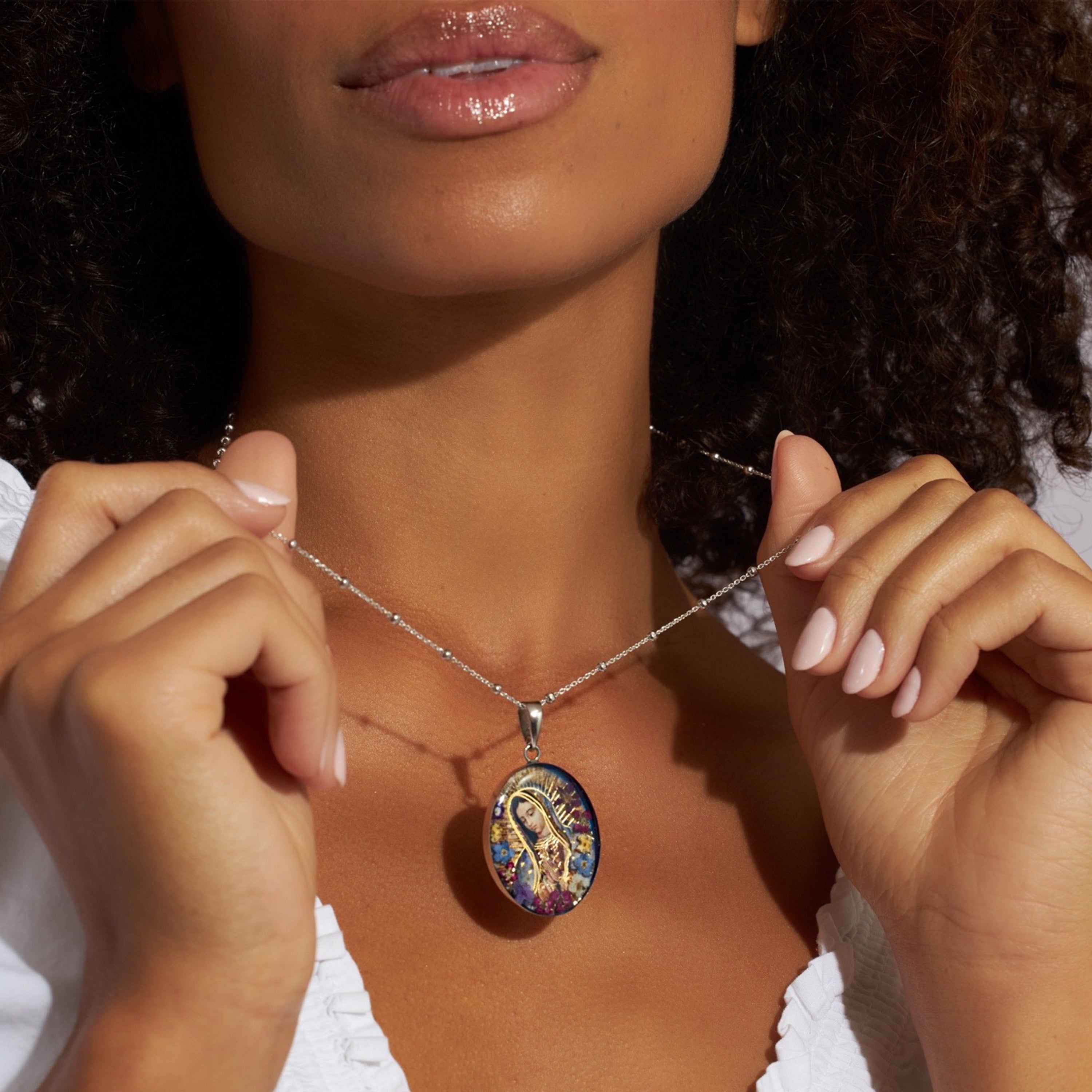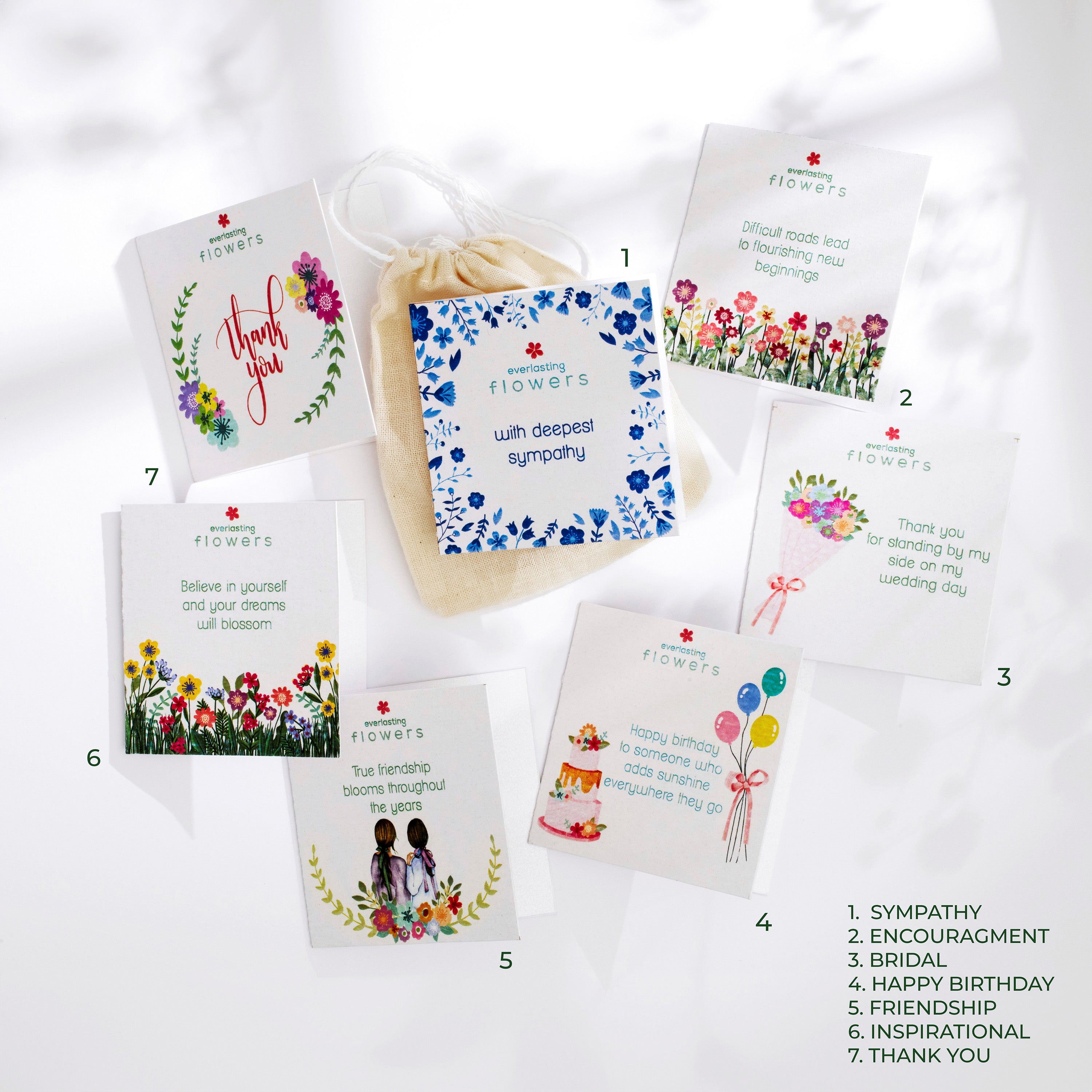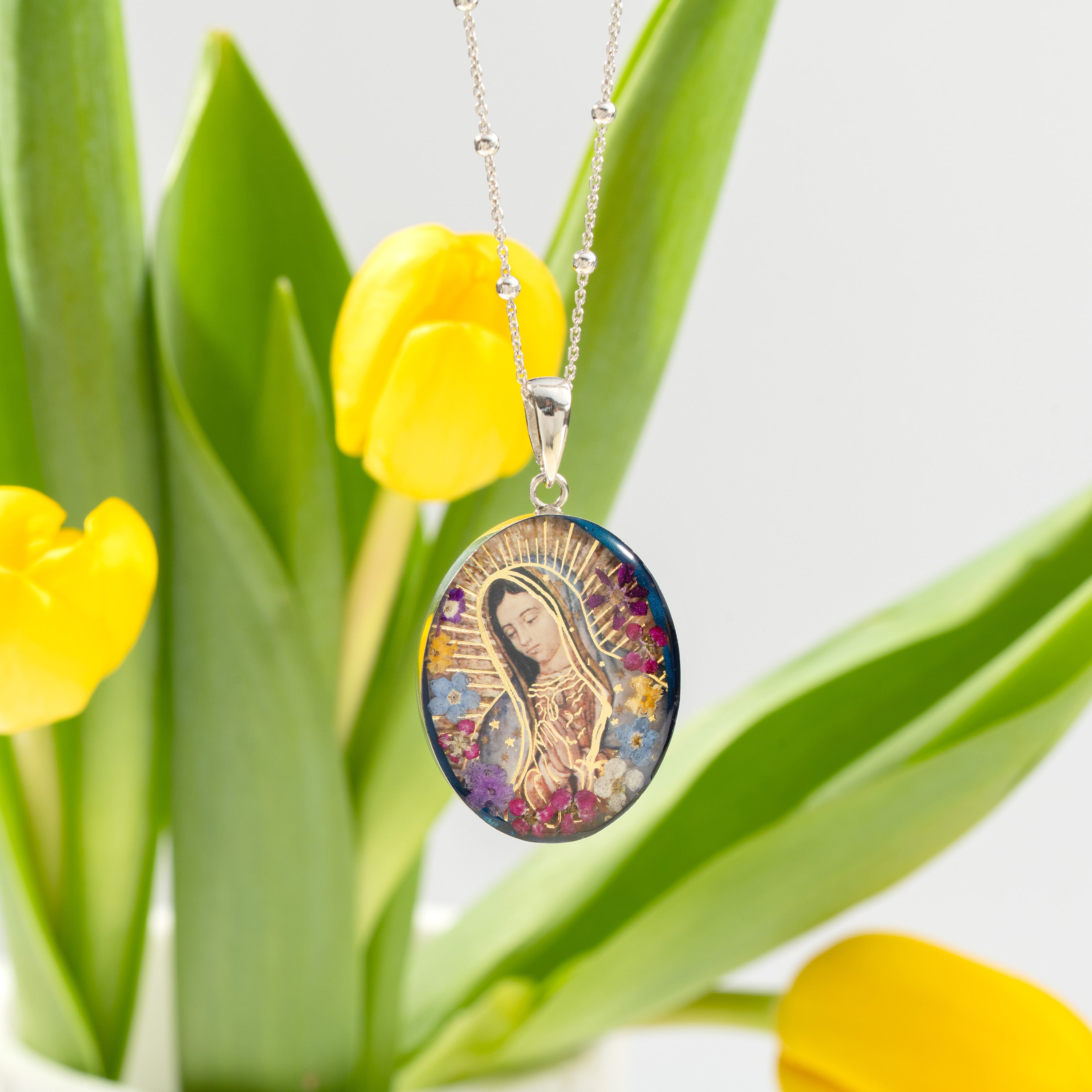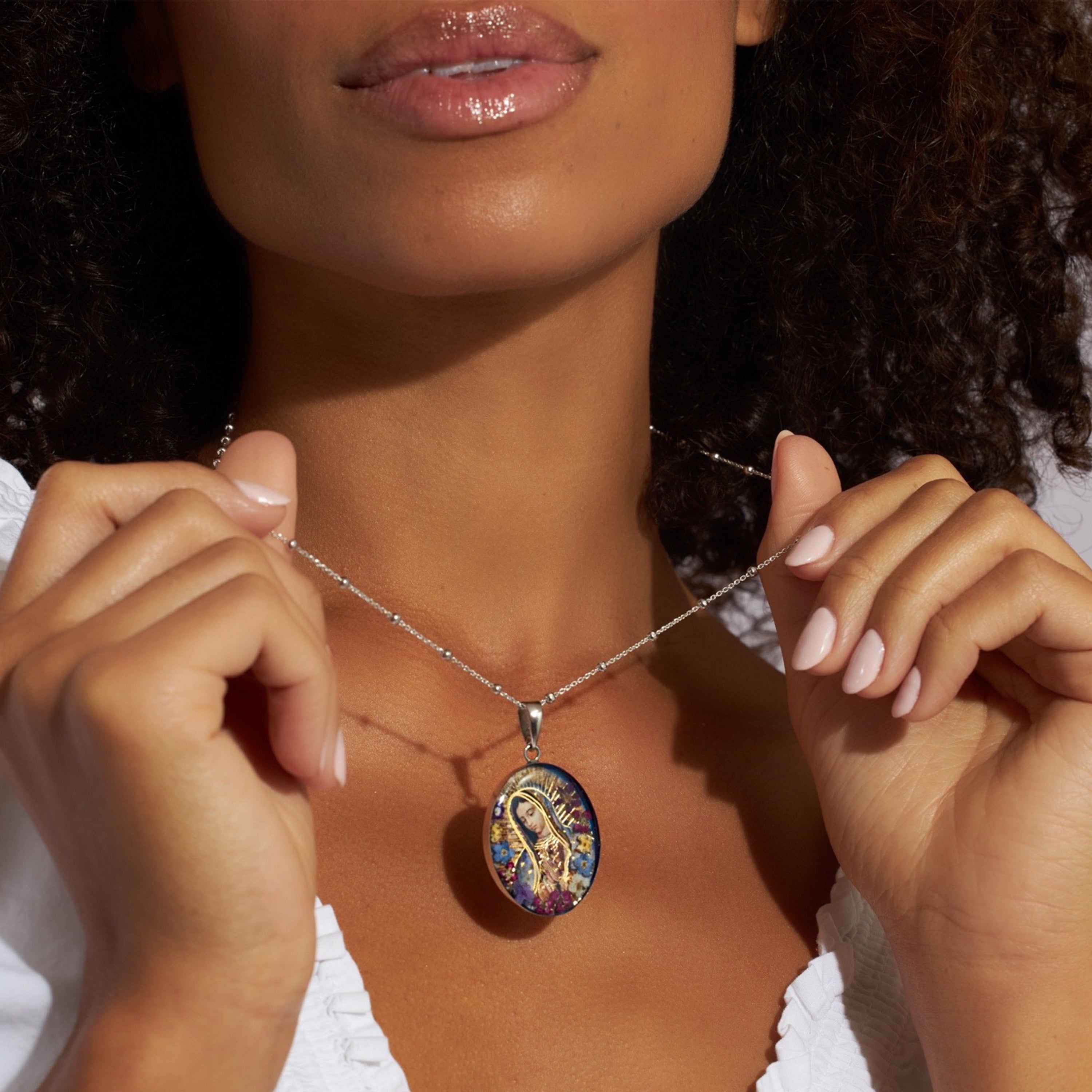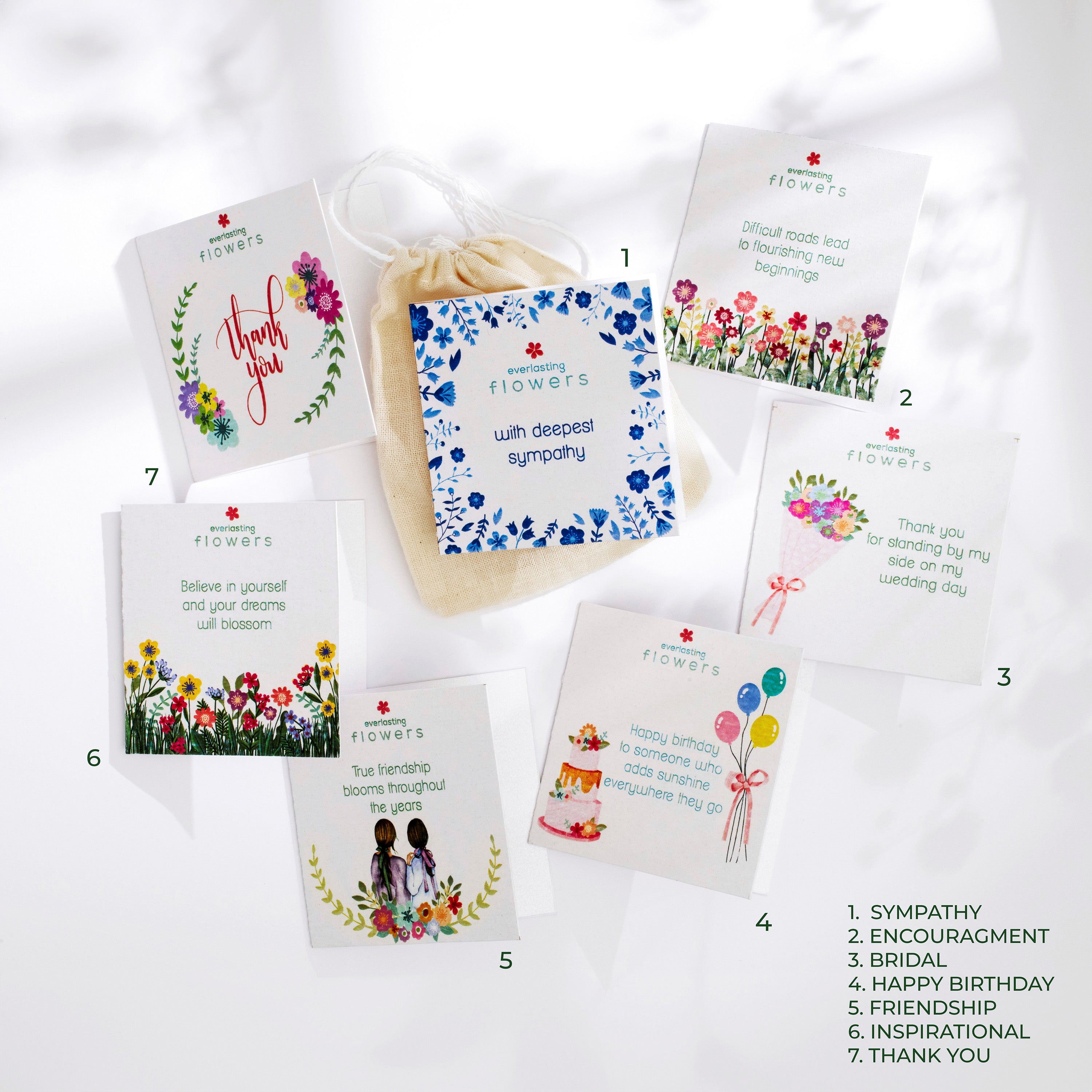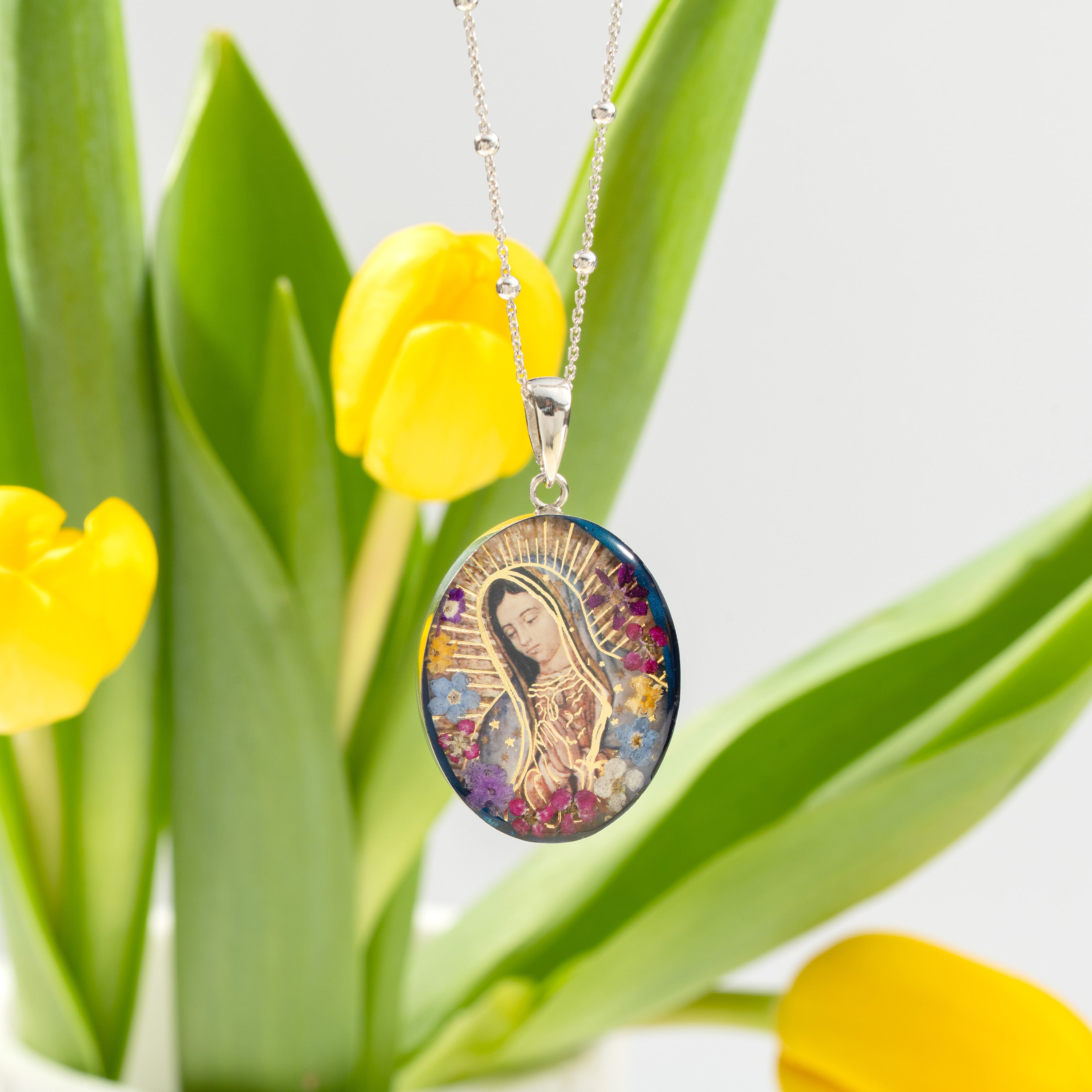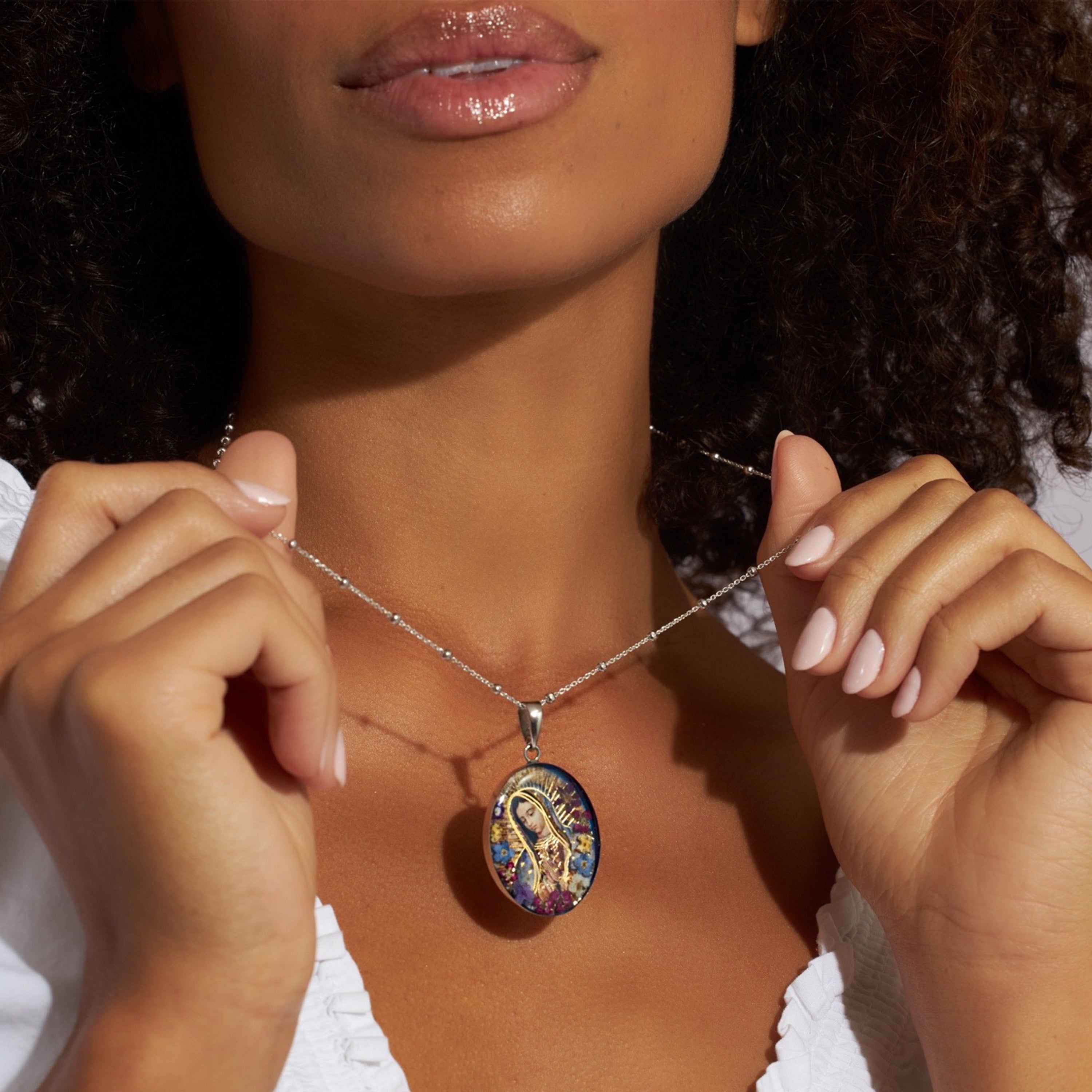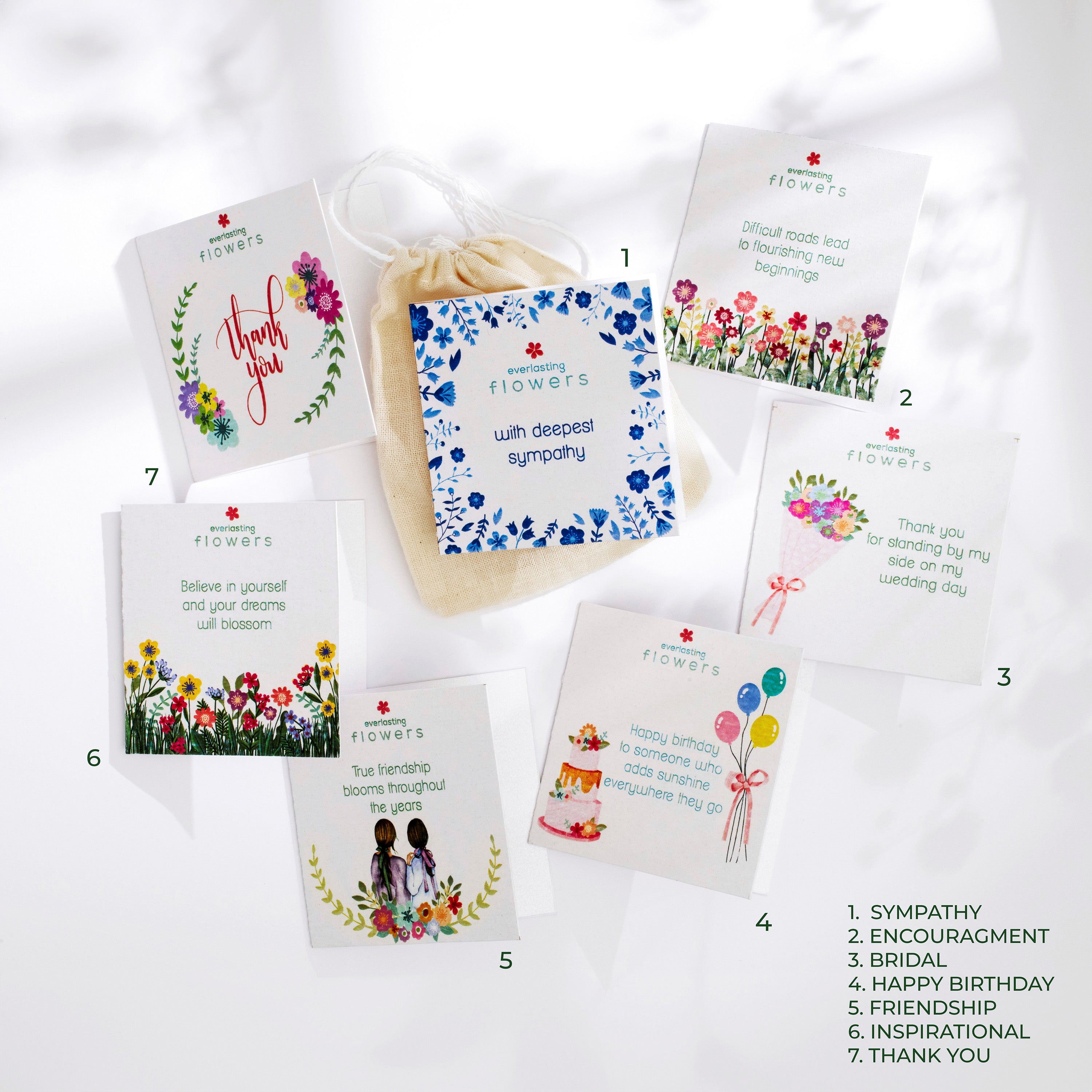 Flores Para Guadalupe Necklace
The Flores Para Guadalupe Necklace is a beautiful religious jewelry memento to cherish for years to come. It
is surrounded by golden rays of sunlight well as multiple real pressed dried flowers including Forget Me Nots, Verbenas, Lantana Camaras and Pansies preserved in top-quality clear resin and encased in rhodium sterling silver. Grown in the fields of Taxco, Mexico, these miniature flowers are gathered by hand and forever preserved to be worn and enjoyed every day of the year. Unique and beautiful, each piece is one of a kind. 
This religious necklace 
is
 a perfect way to represent your faith or give as a gift to someone special.
The Forget Me Not flower symbolizes true love and special memories.
The Verbena flower symbolizes happiness, healing, and creativity and is used for protection against harm and evil.
The Lantana Camara flower symbolizes rigor, durability, severity and healing. Purple is a color associated with royalty and power and success and wealth. White is the color of spirituality and purity.
The Pansy flower symbolizes merriment, memories, loving thoughts and keepsakes.
Sterling Silver 
Beaded Chain Length 24"
FREE Ground Shipping On All U.S. Orders