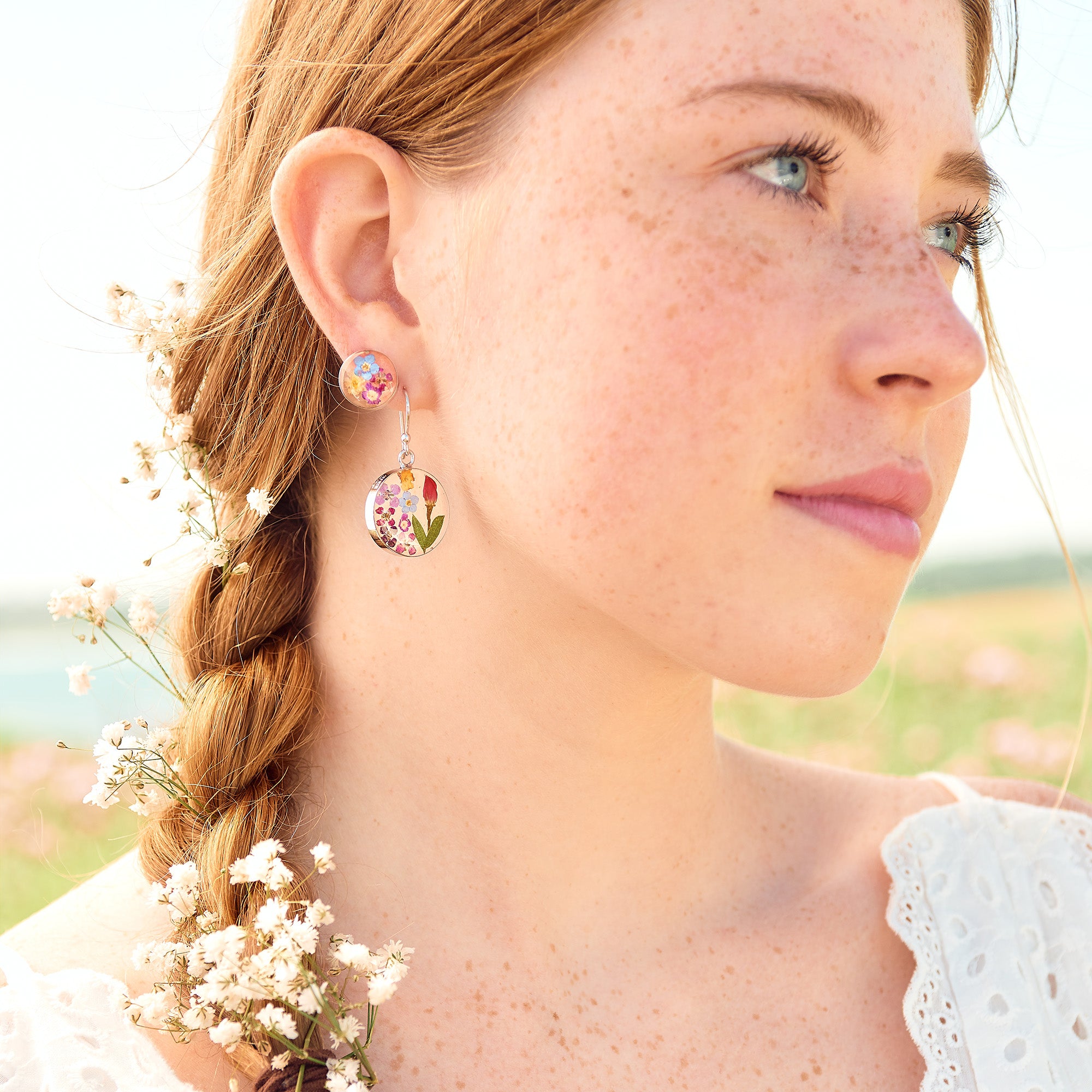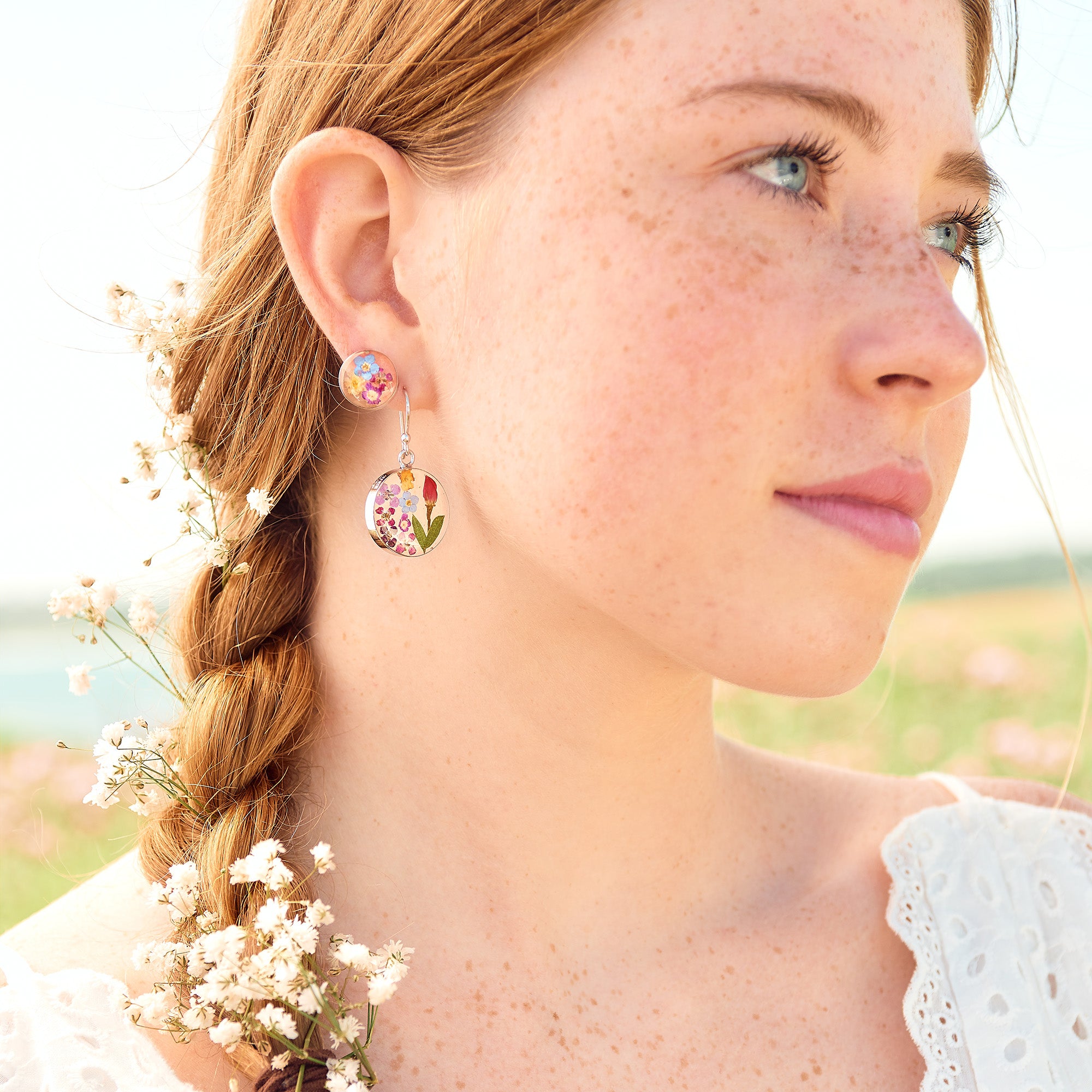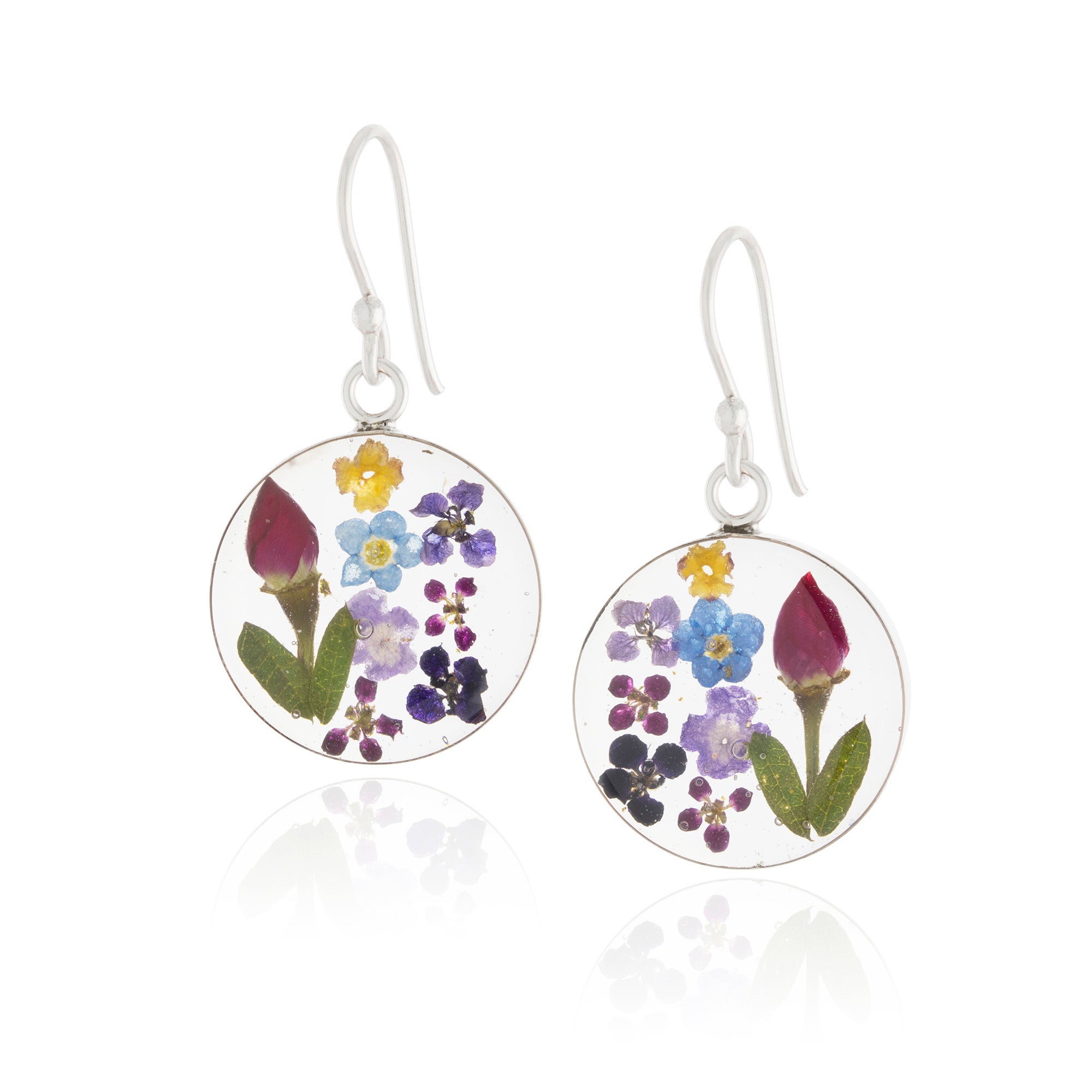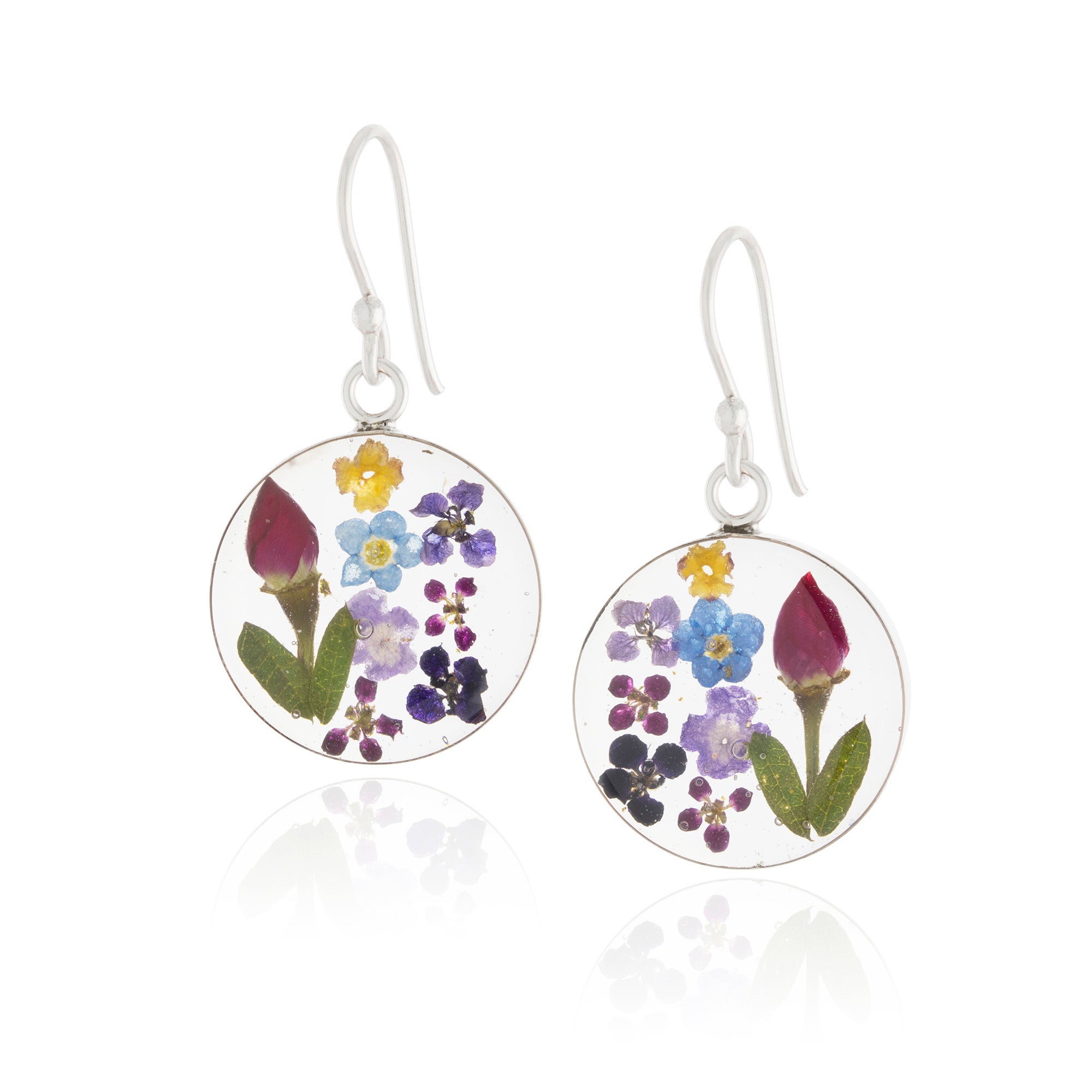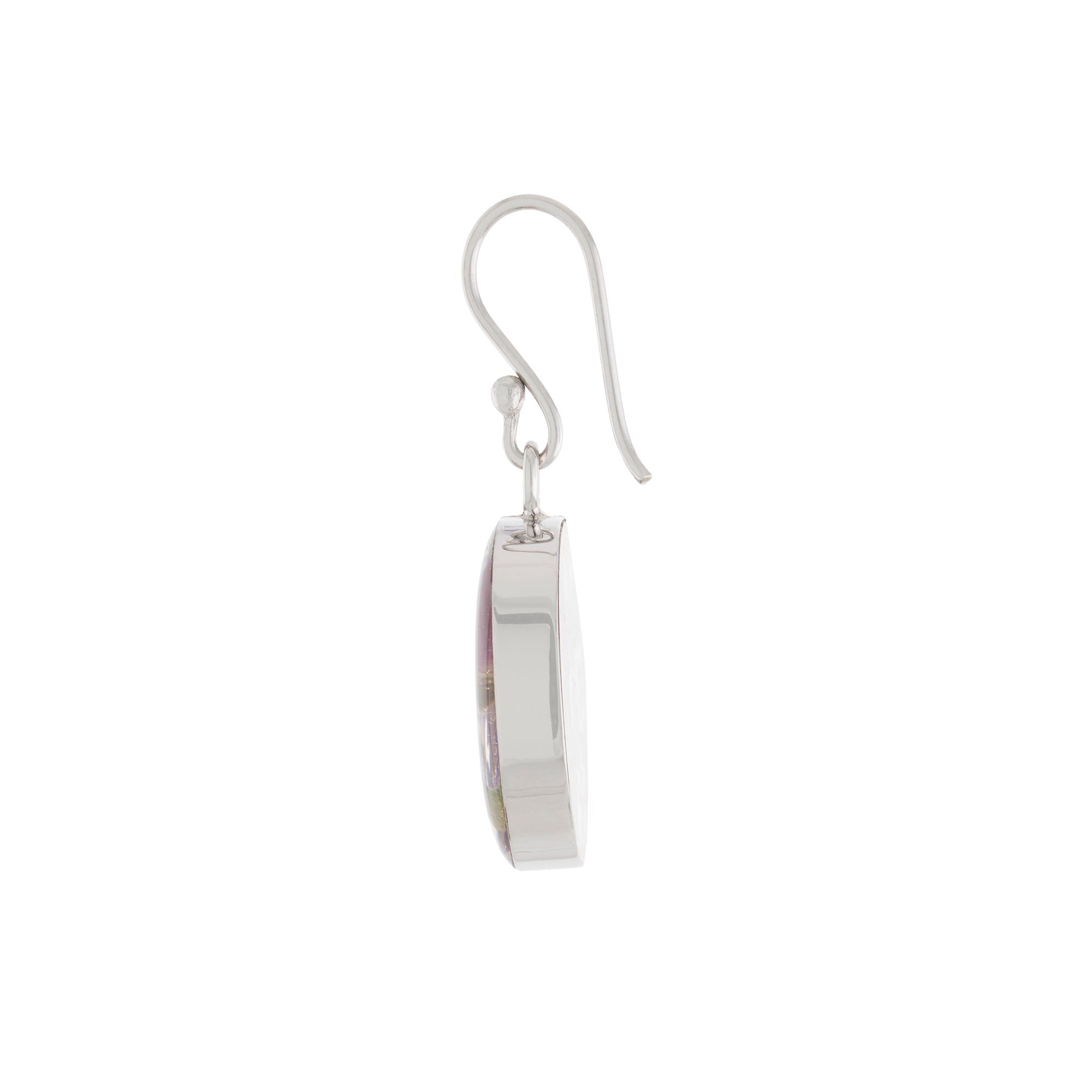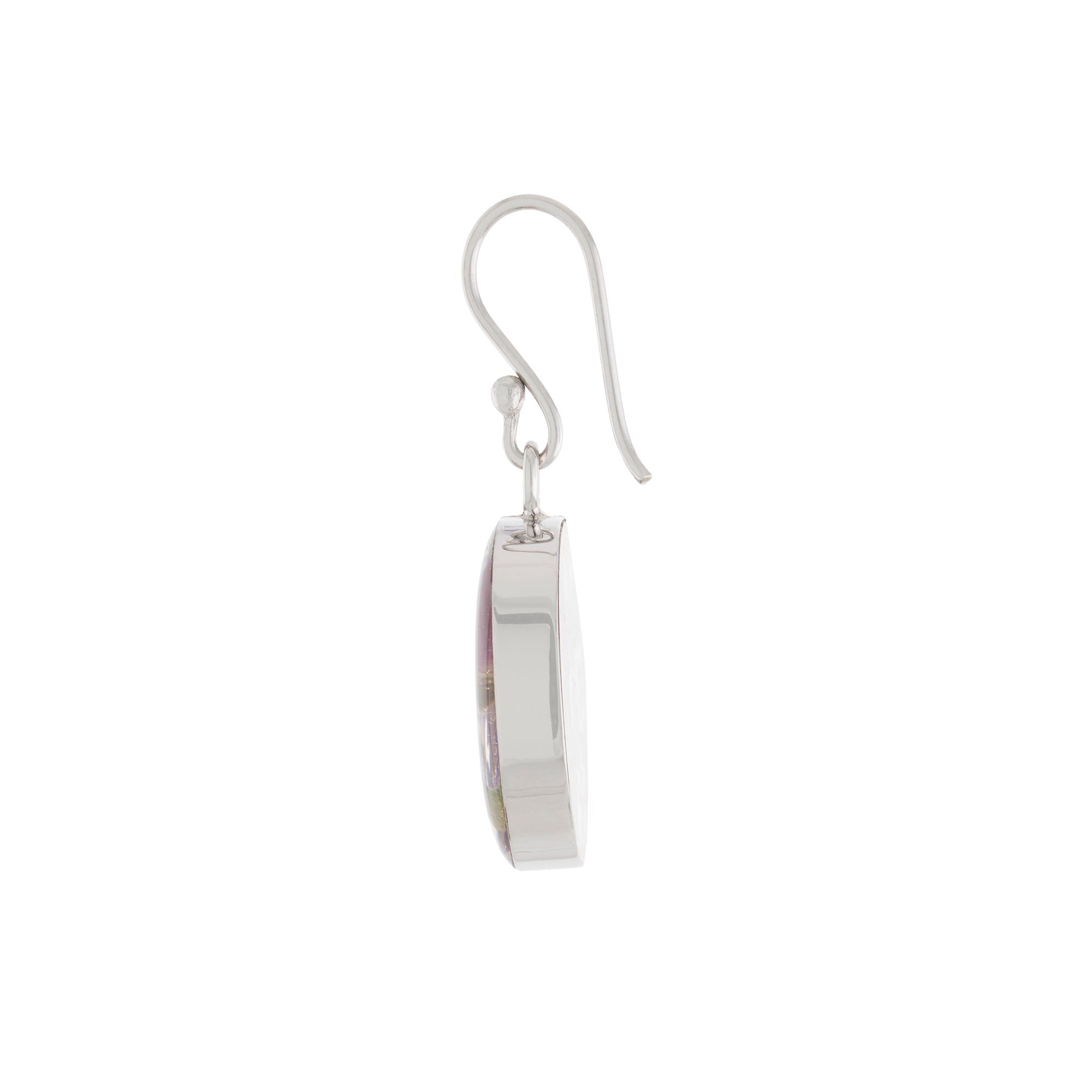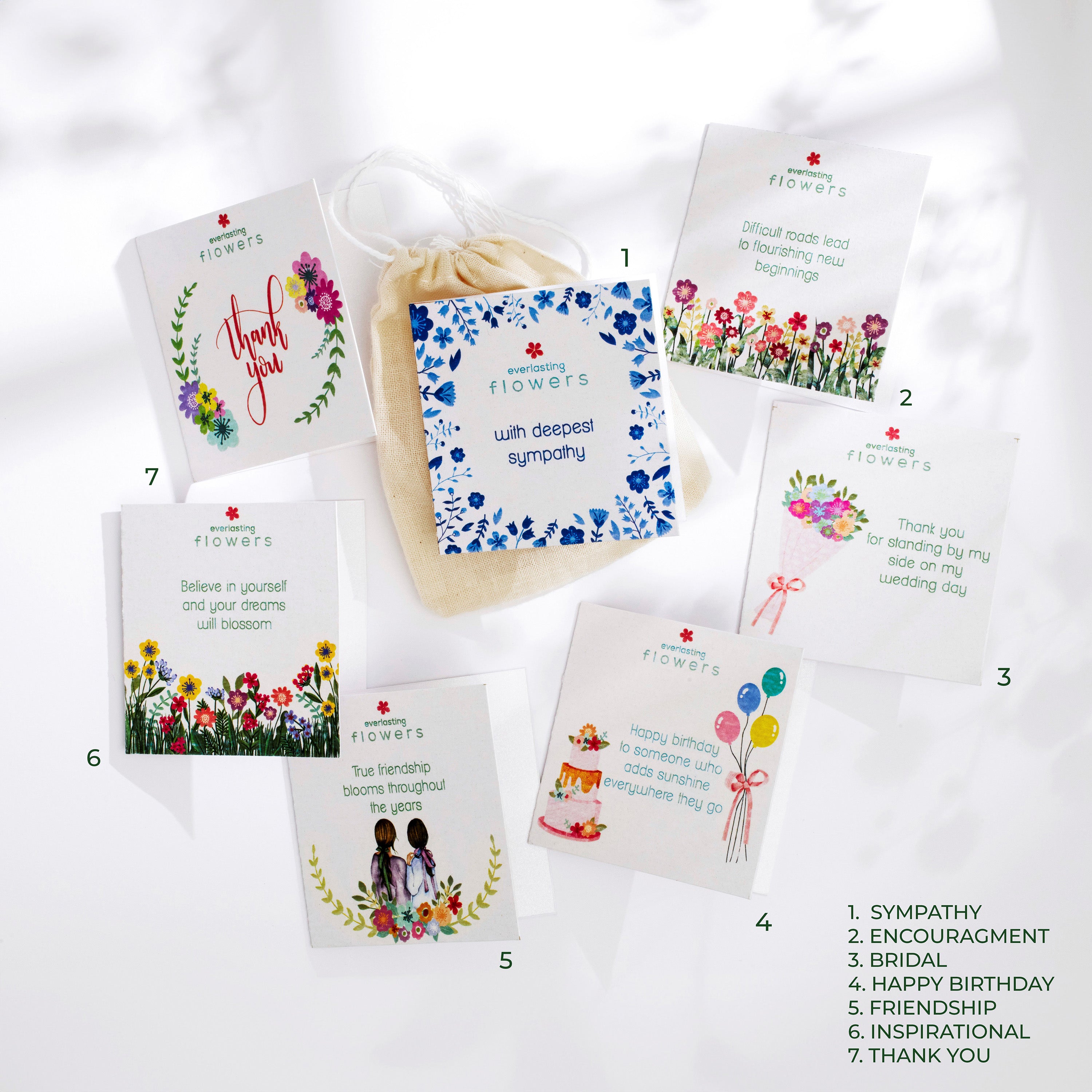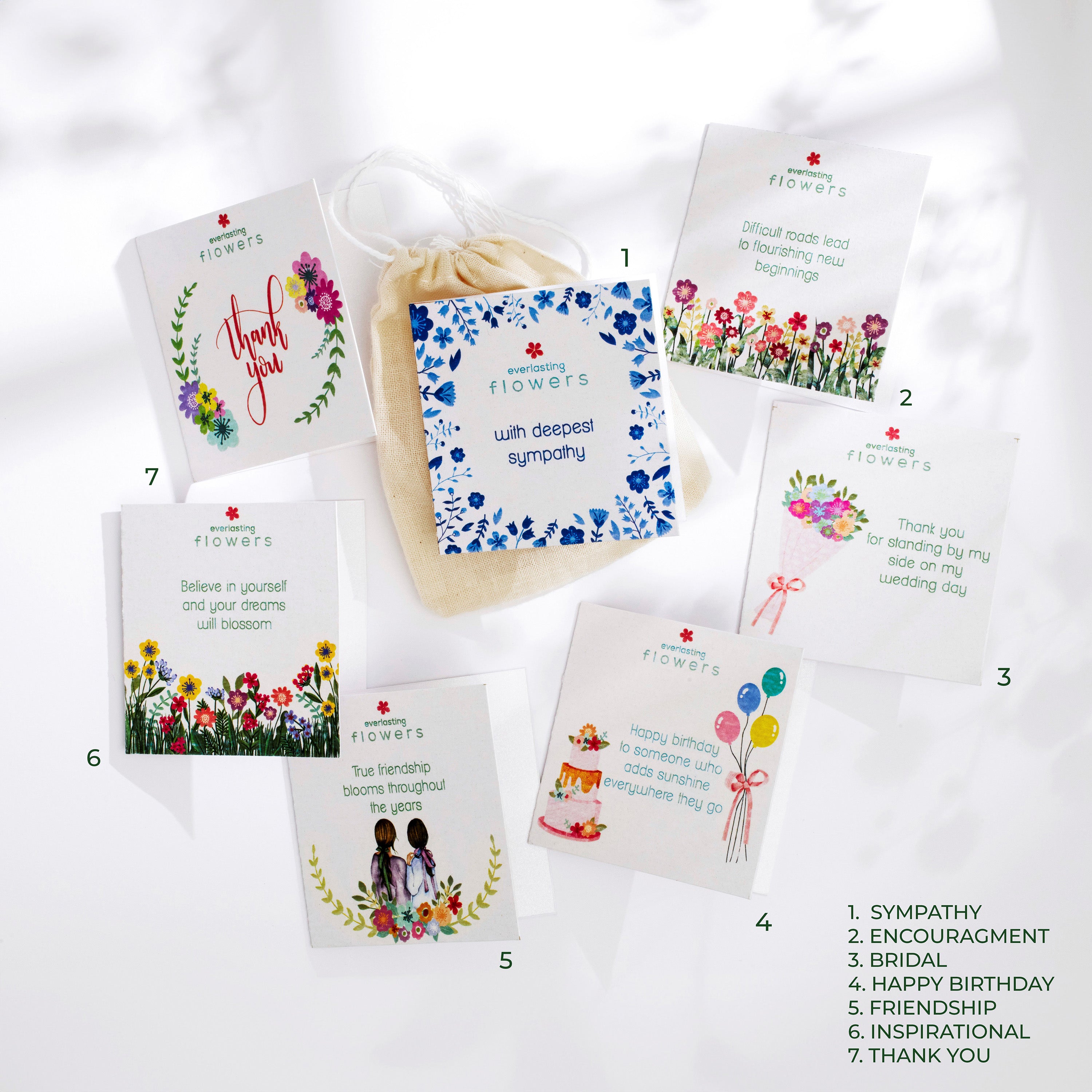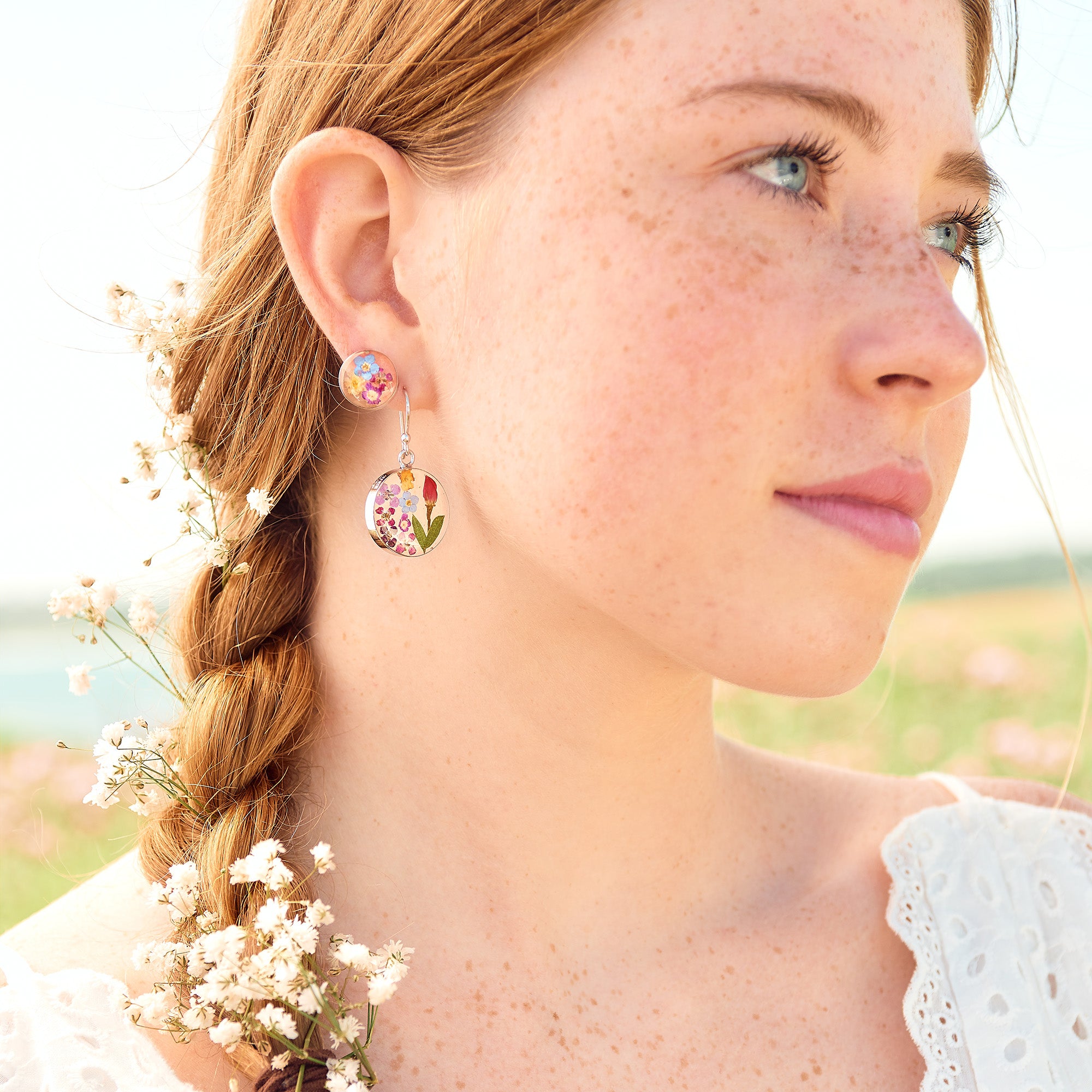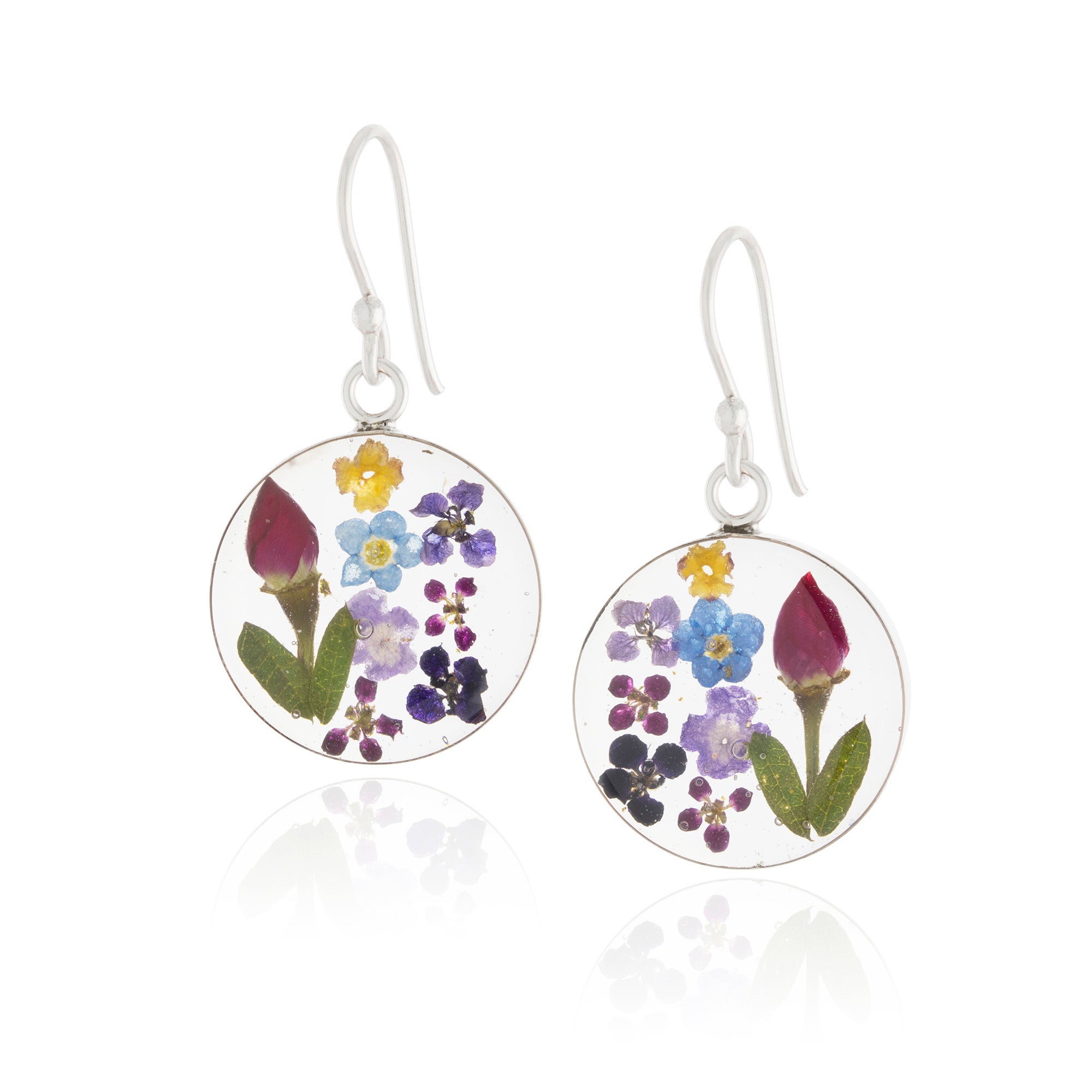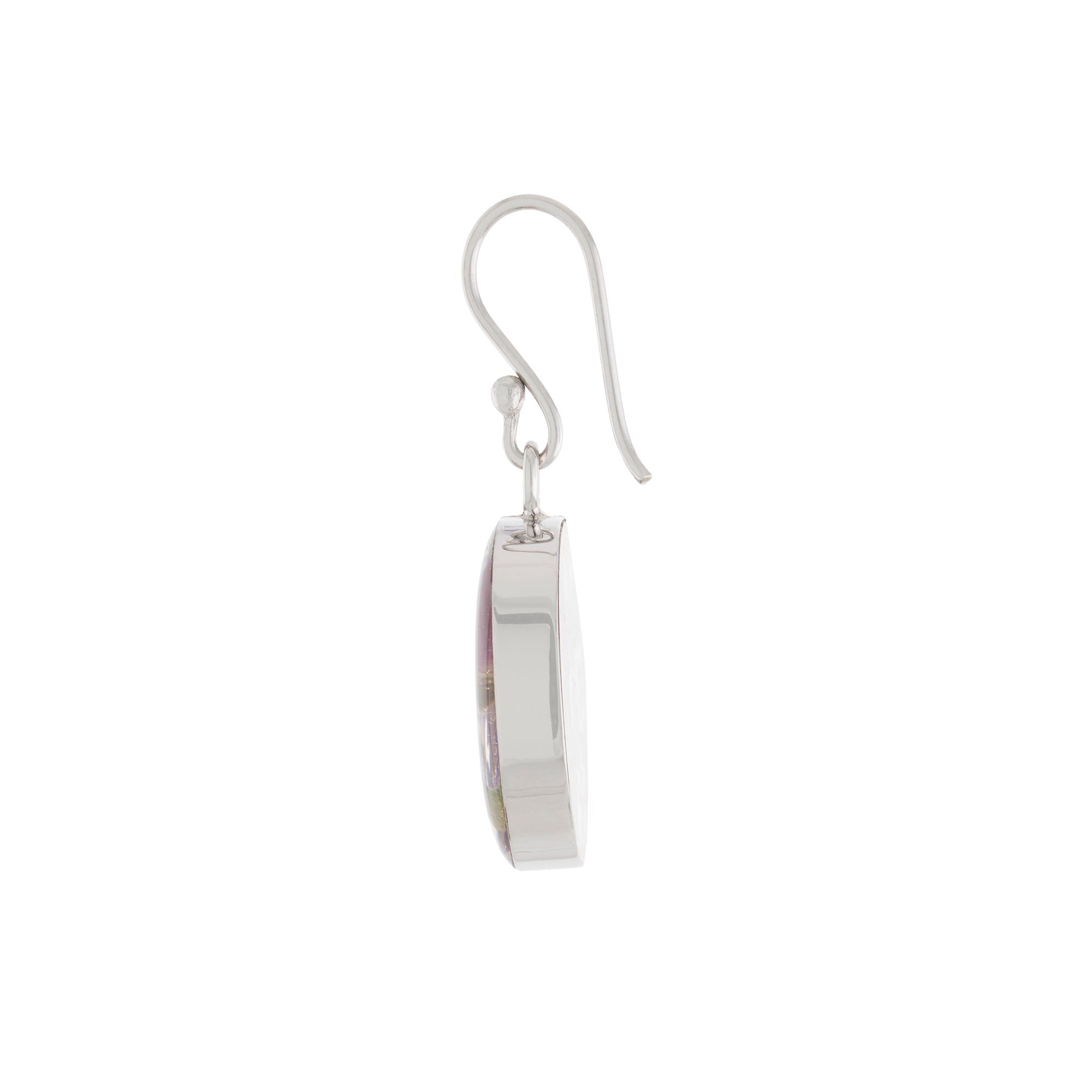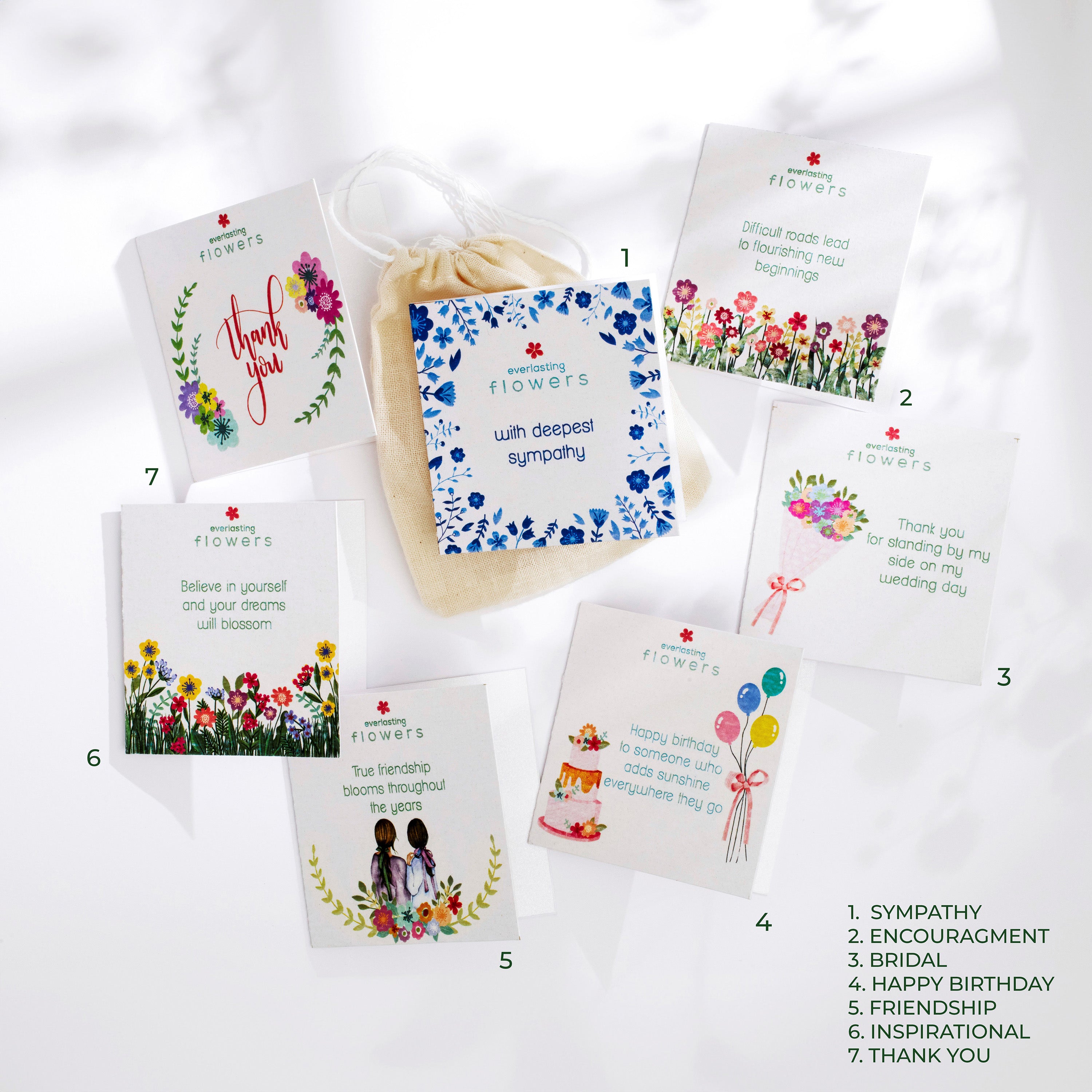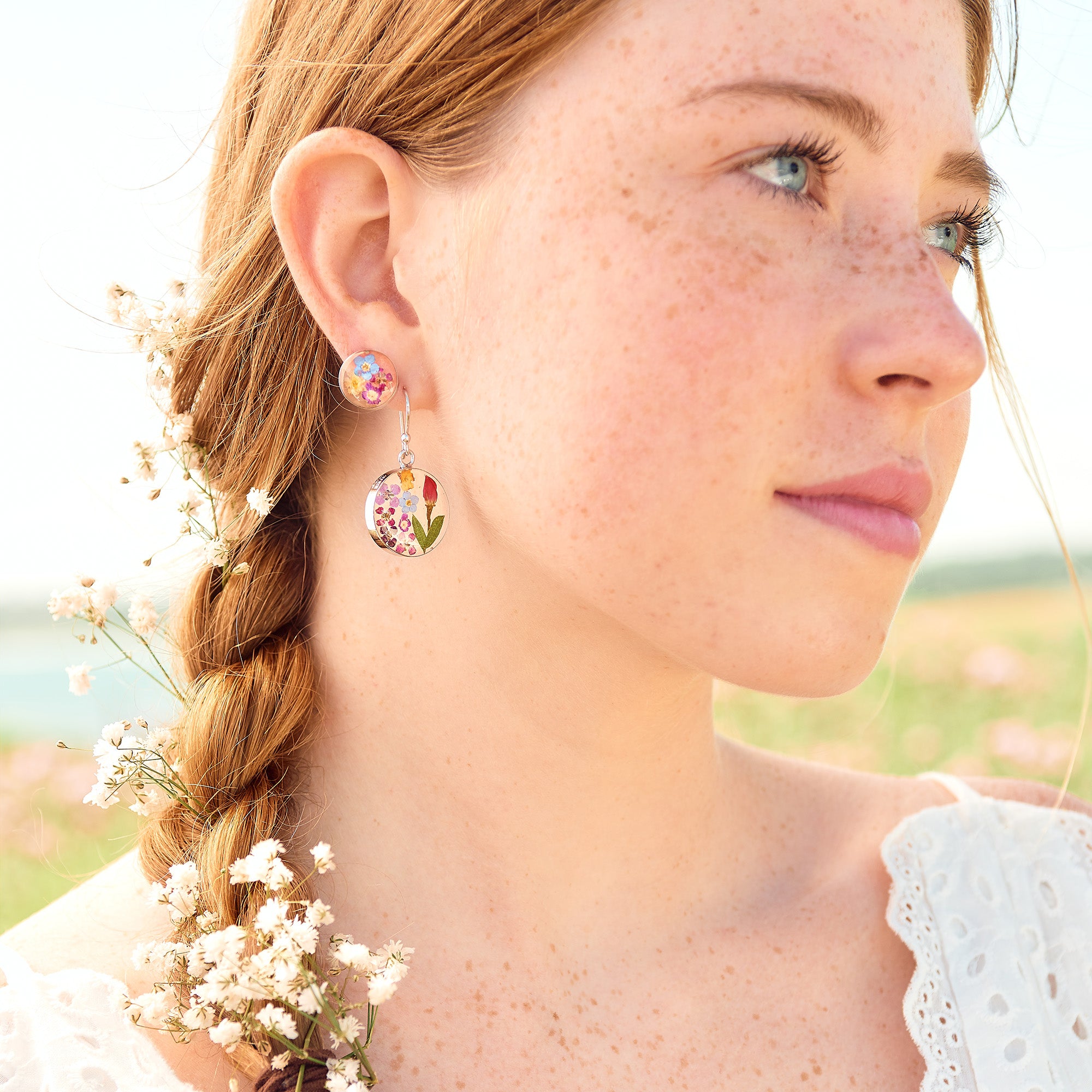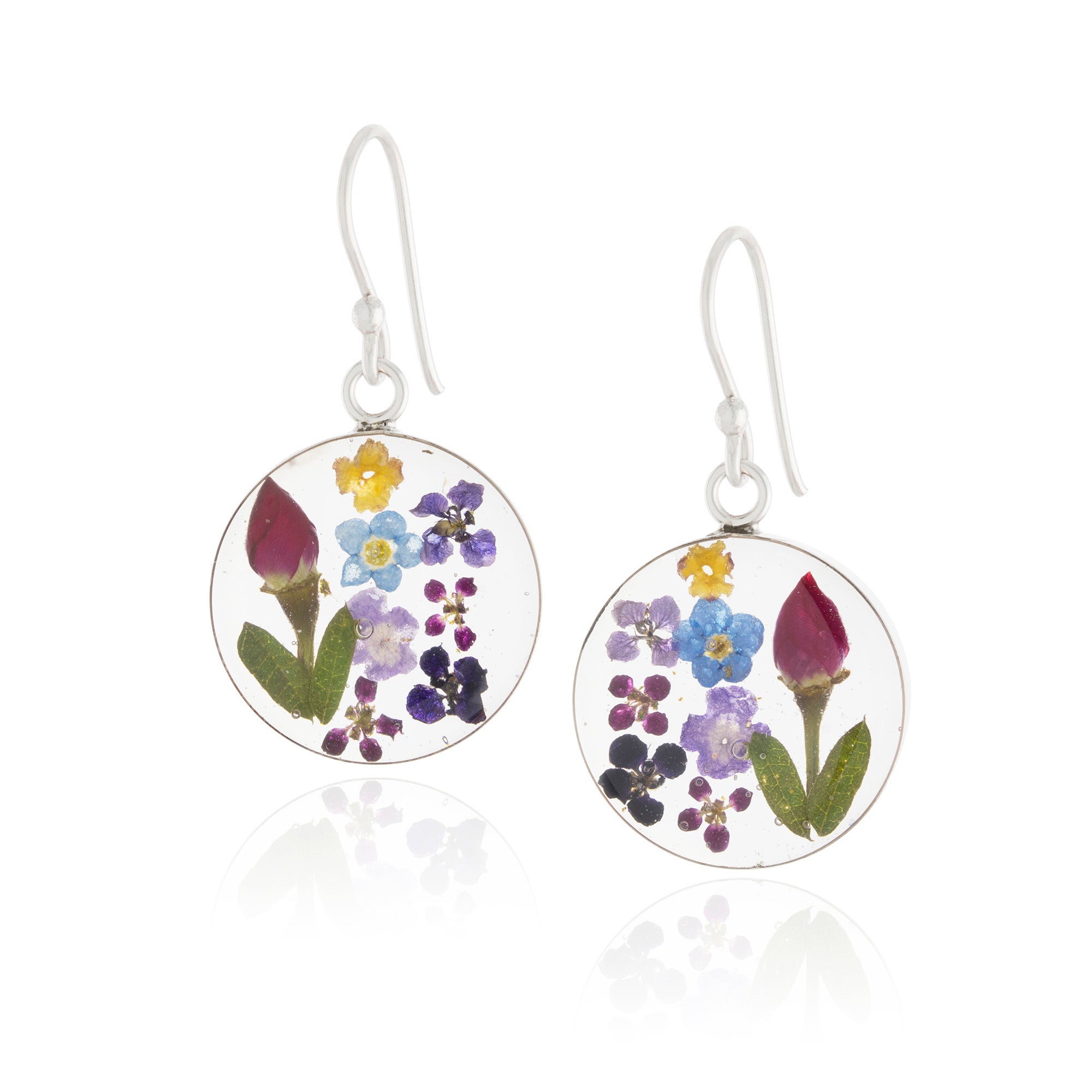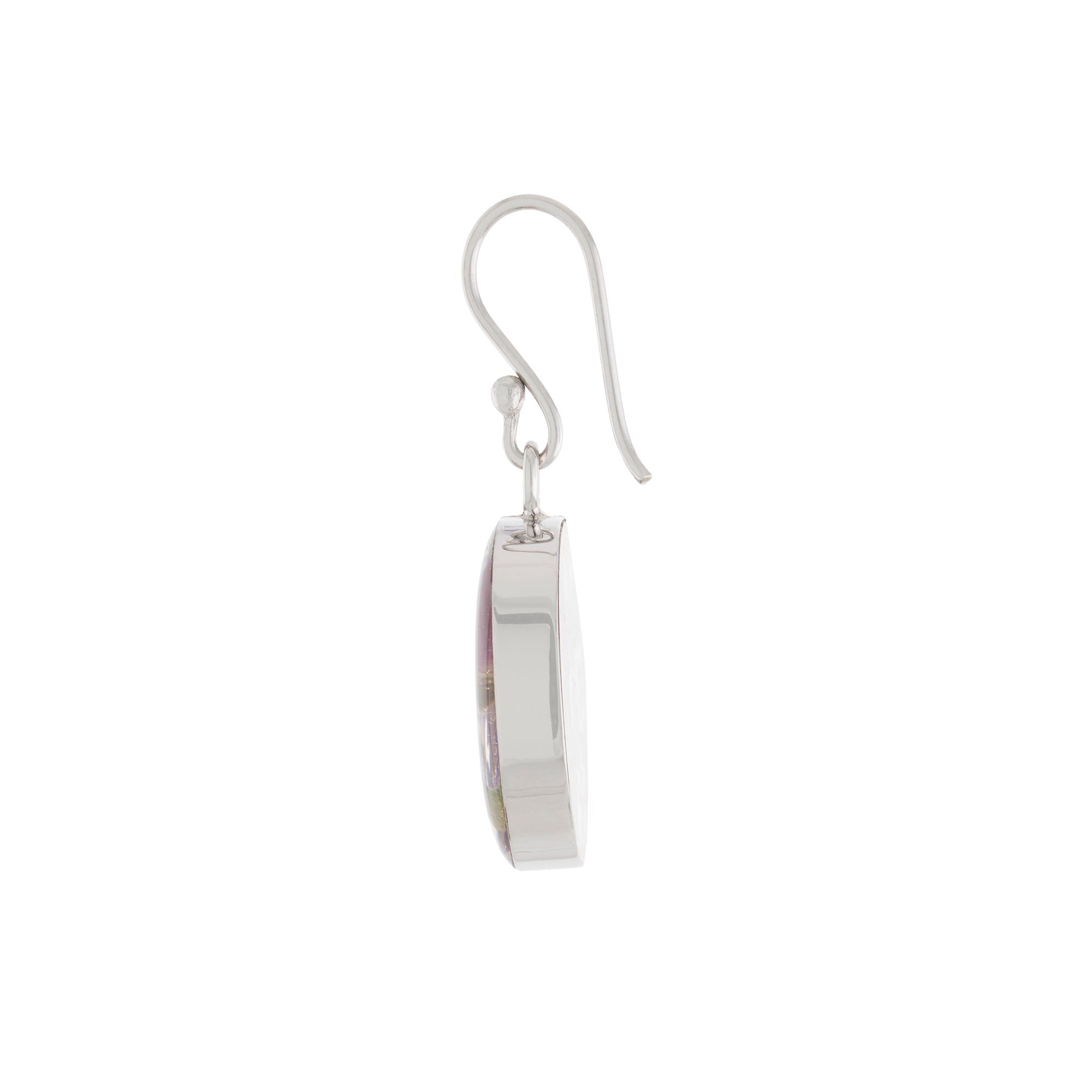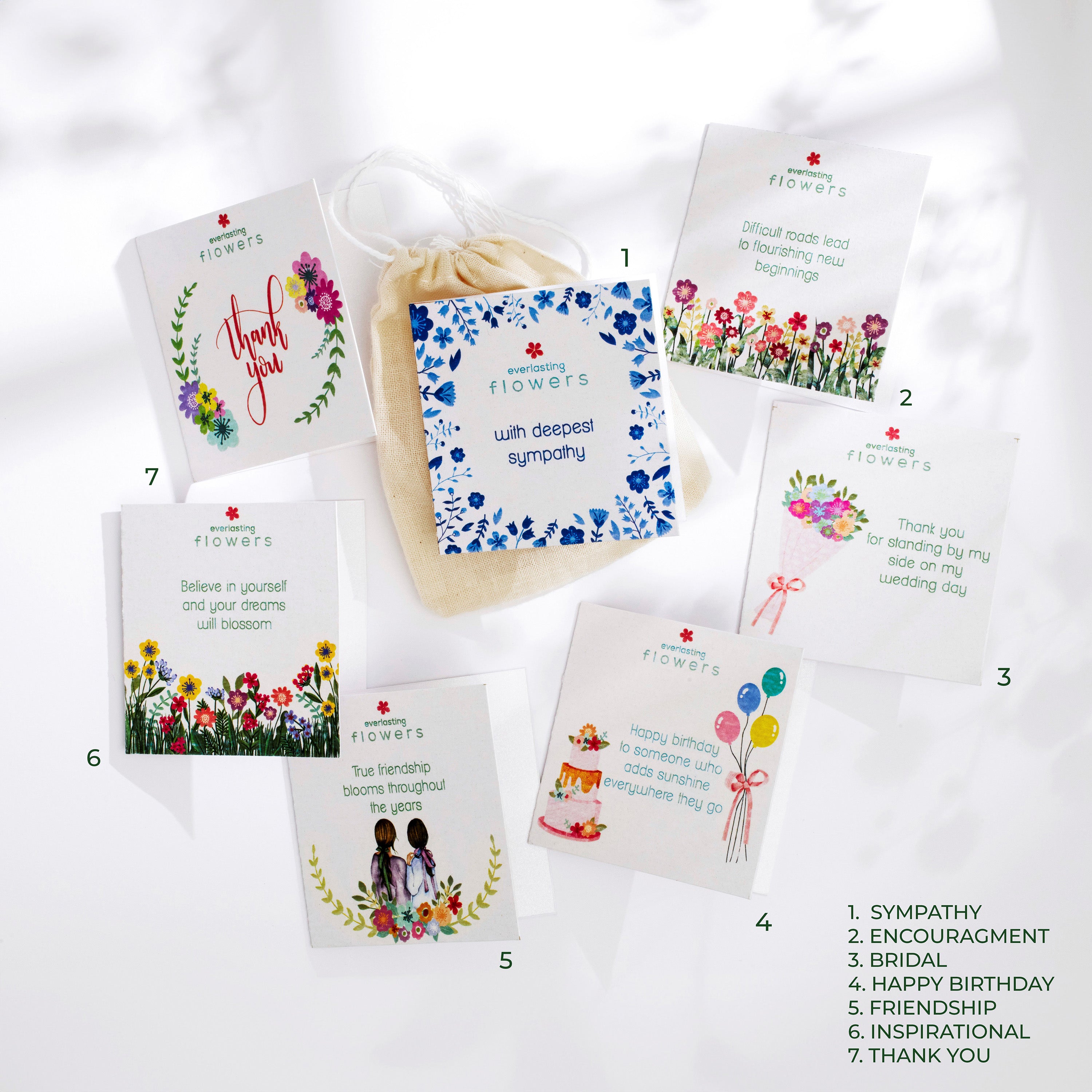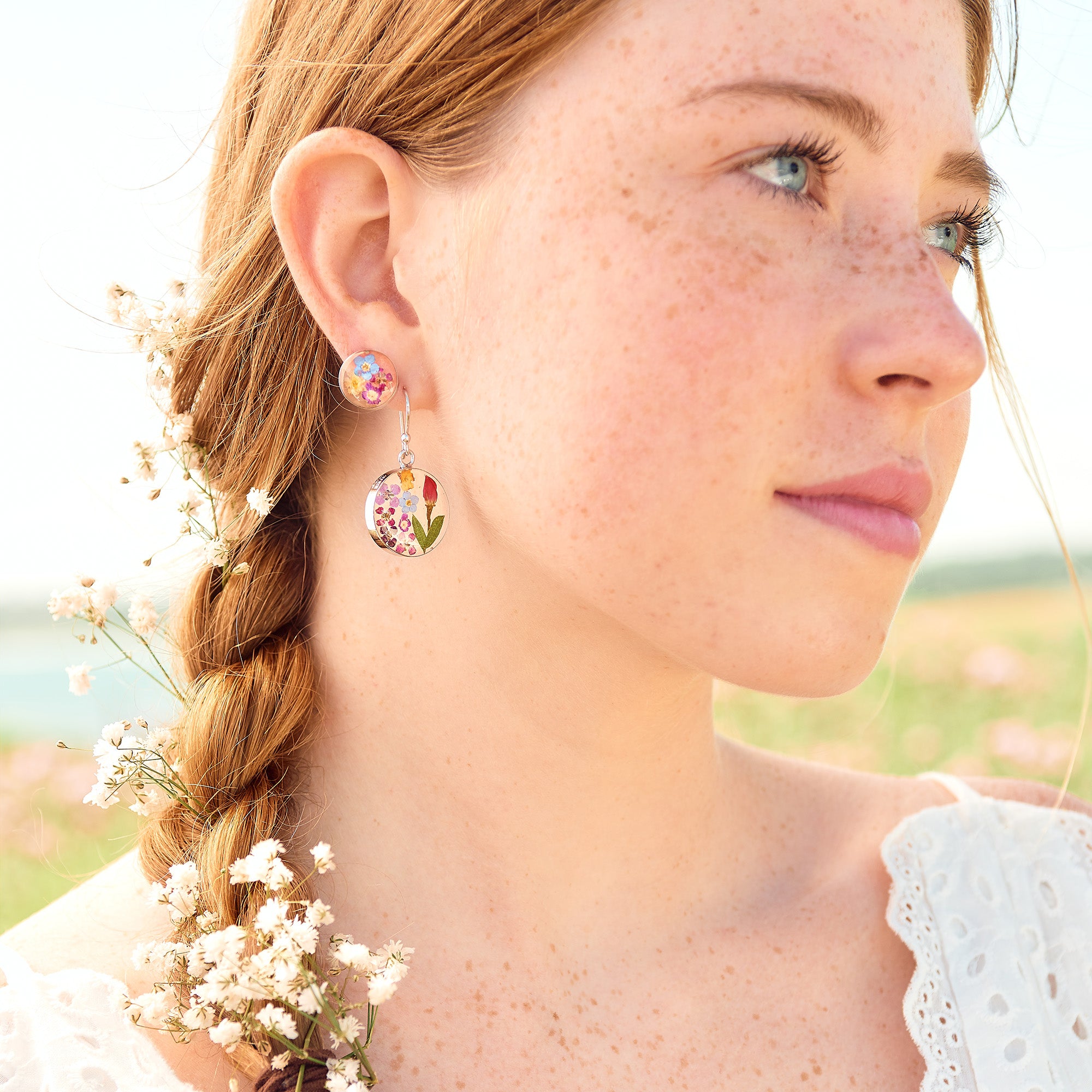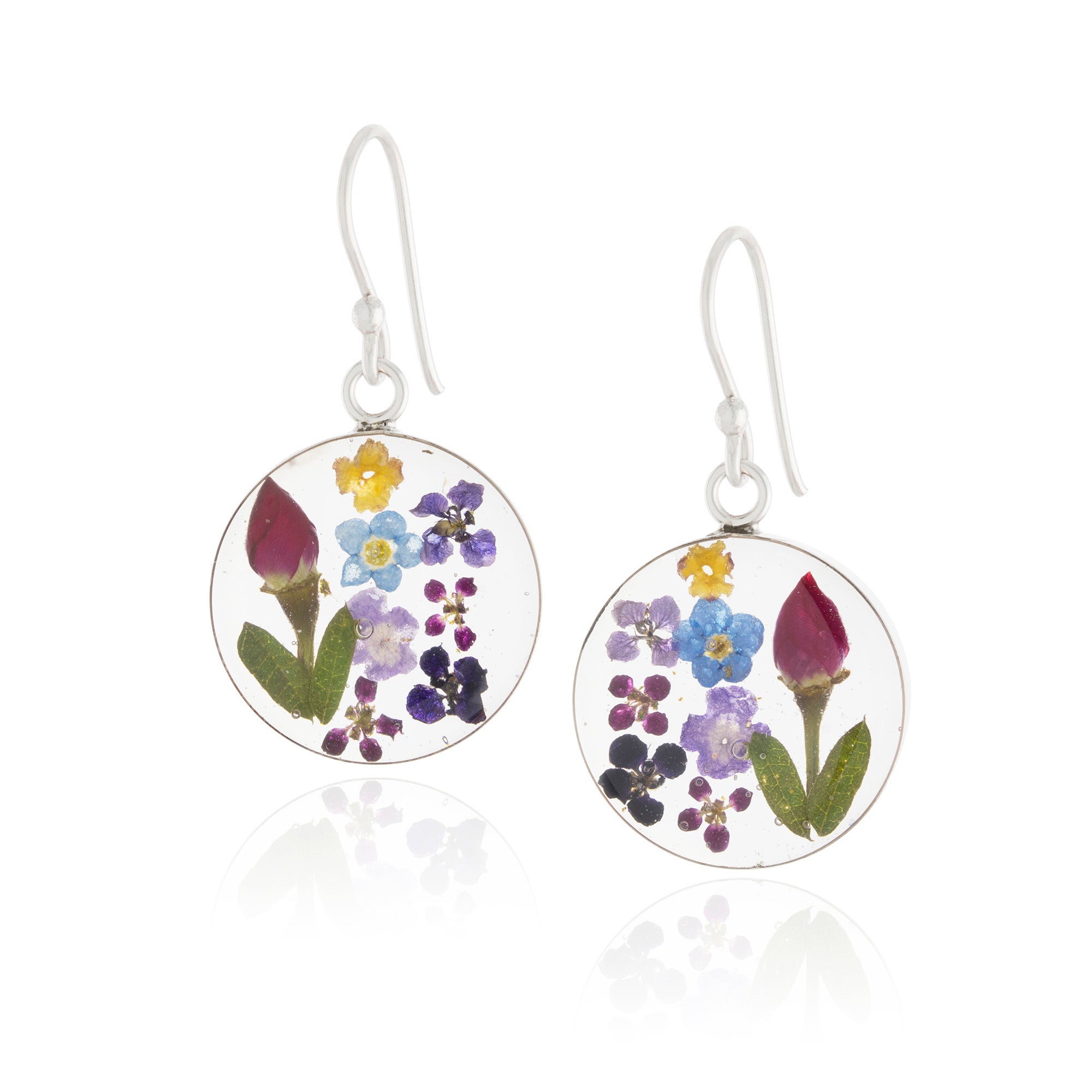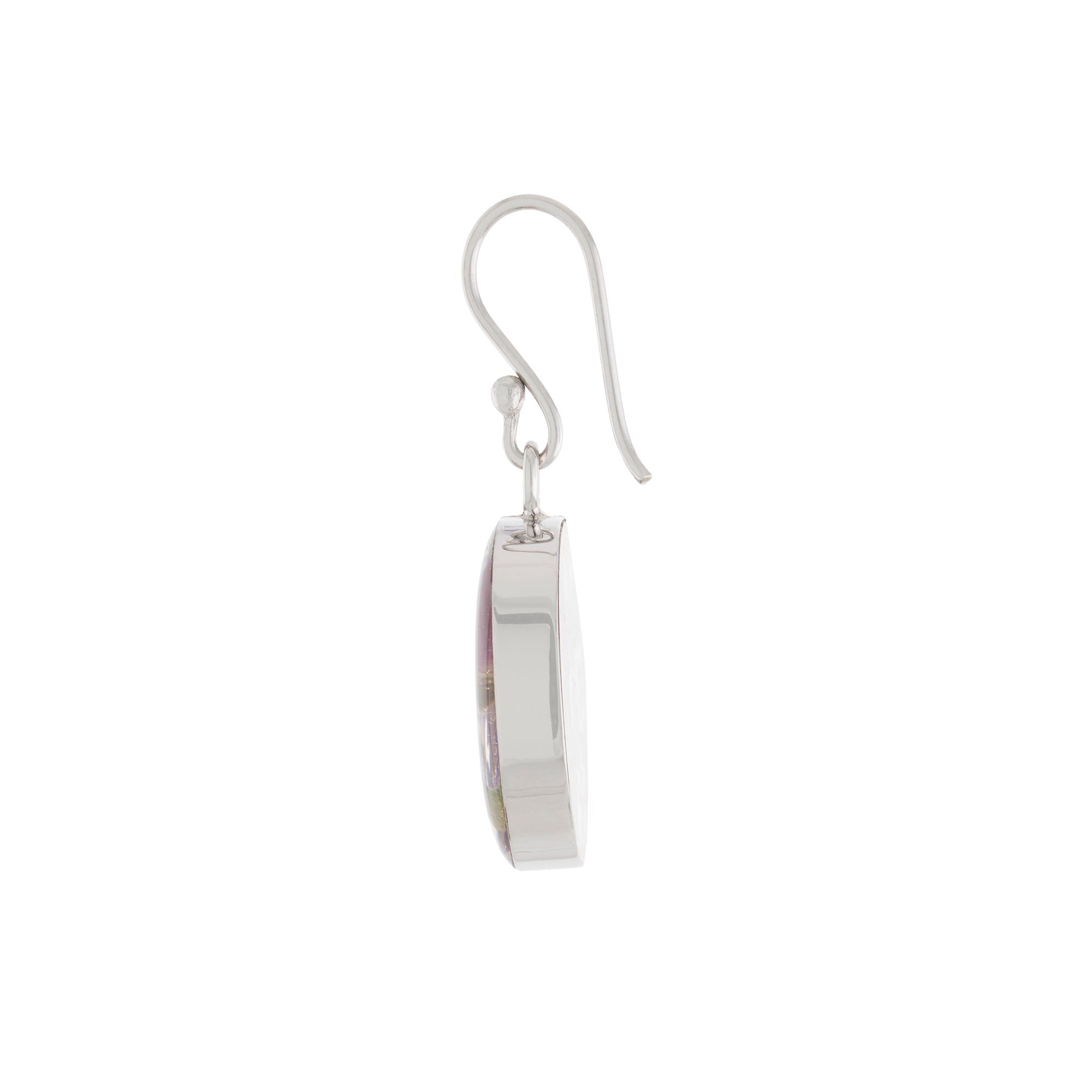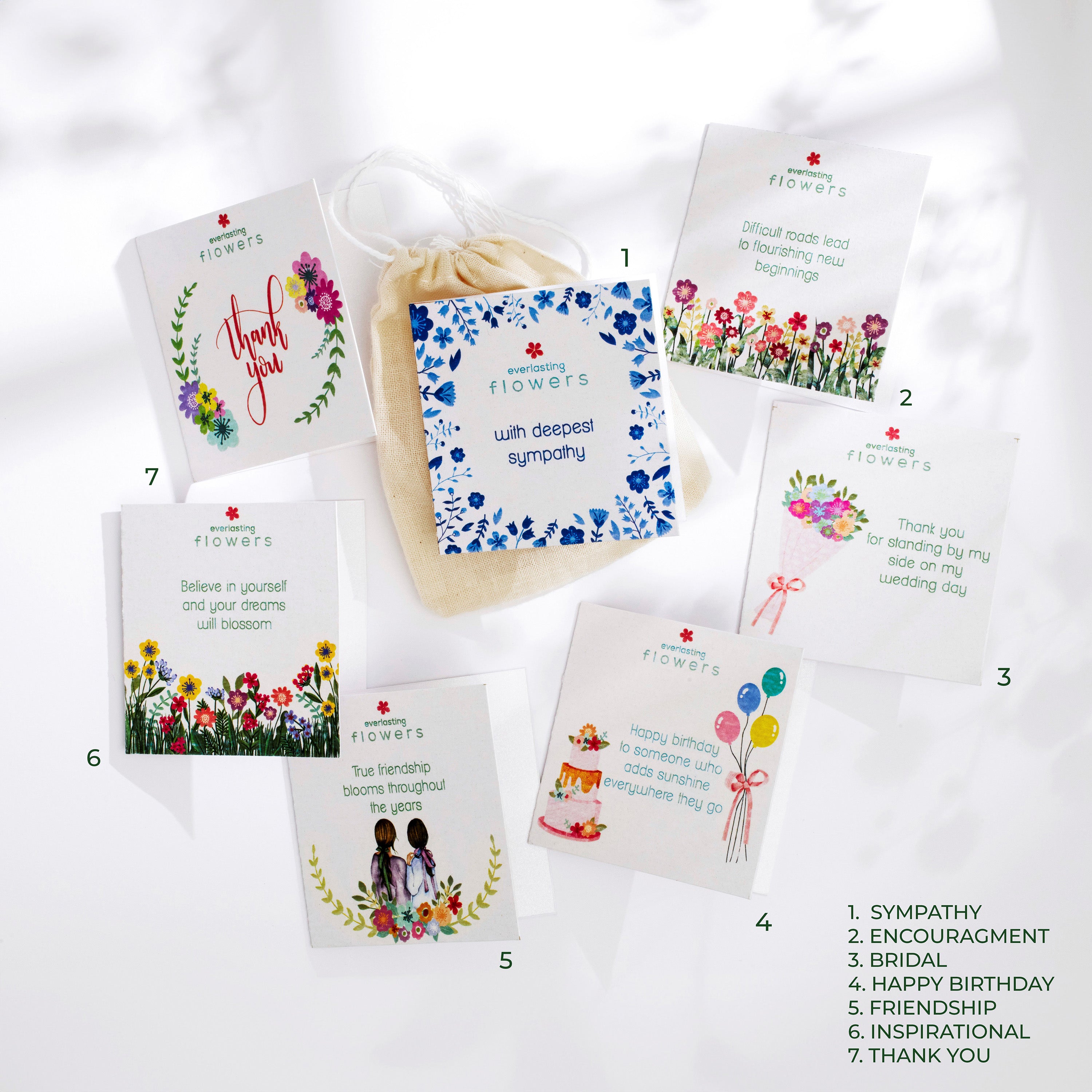 Summer Fields Earrings
Cherish and always remember your loved ones with our classic medium round drop earrings featuring real pressed dried flowers that are preserved in top-quality clear resin and encased in rhodium plated sterling silver. Grown in the fields of Taxco, Mexico, these miniature flowers are gathered by hand and forever preserved to be worn and enjoyed every day of the year. Unique and beautiful, each piece is one of a kind.  
The Rose symbolizes love, remembrance and passion in addition to conveying respect, admiration or devotion.

The Forget Me Not flower symbolizes true love and special memories.

The Verbena flower symbolizes happiness, healing, and creativity and is used for protection against harm and evil.

The Pansy flower symbolizes merriment, memories, loving thoughts and keepsakes.
Sterling Silver
FREE GROUND SHIPPING ON ALL U.S. ORDERS