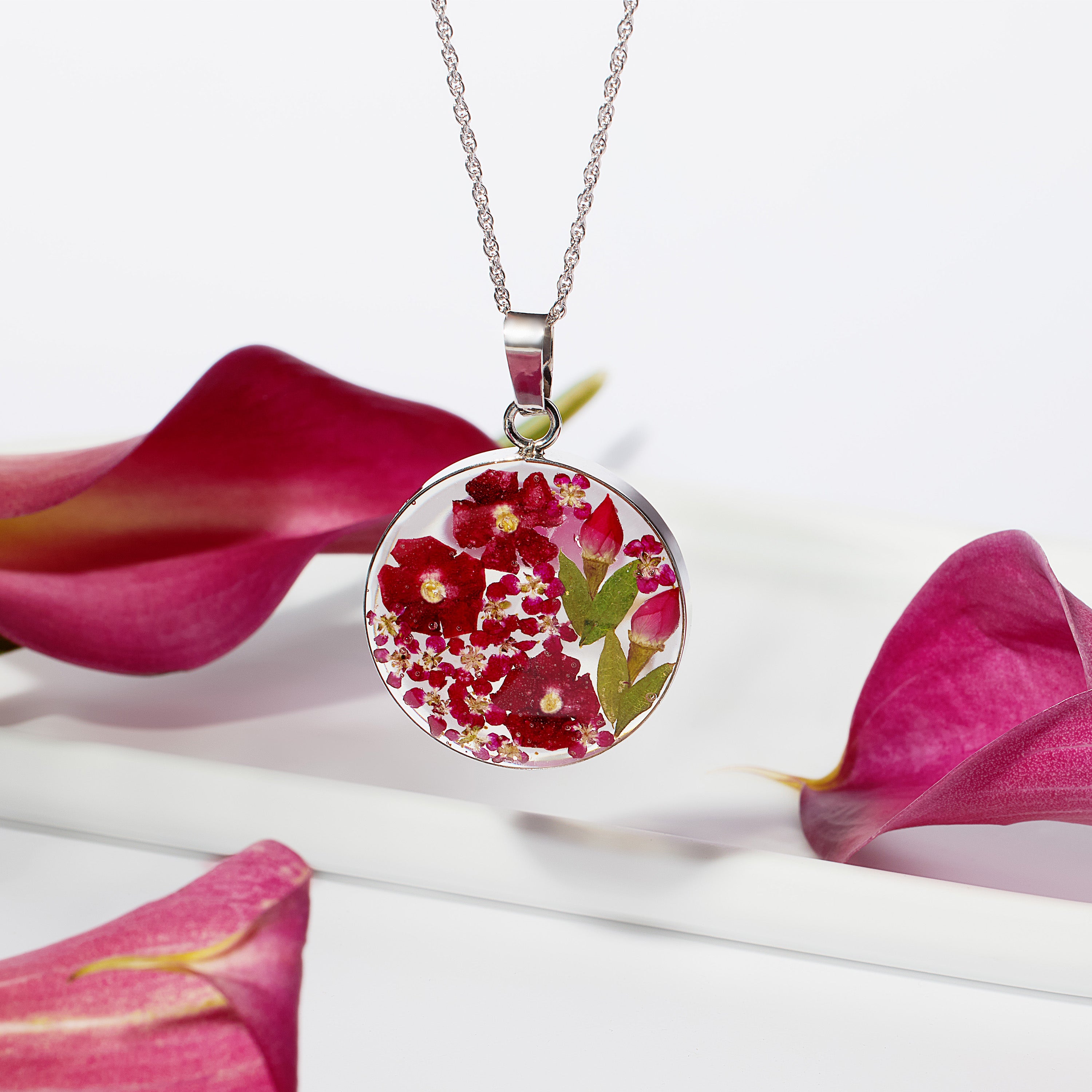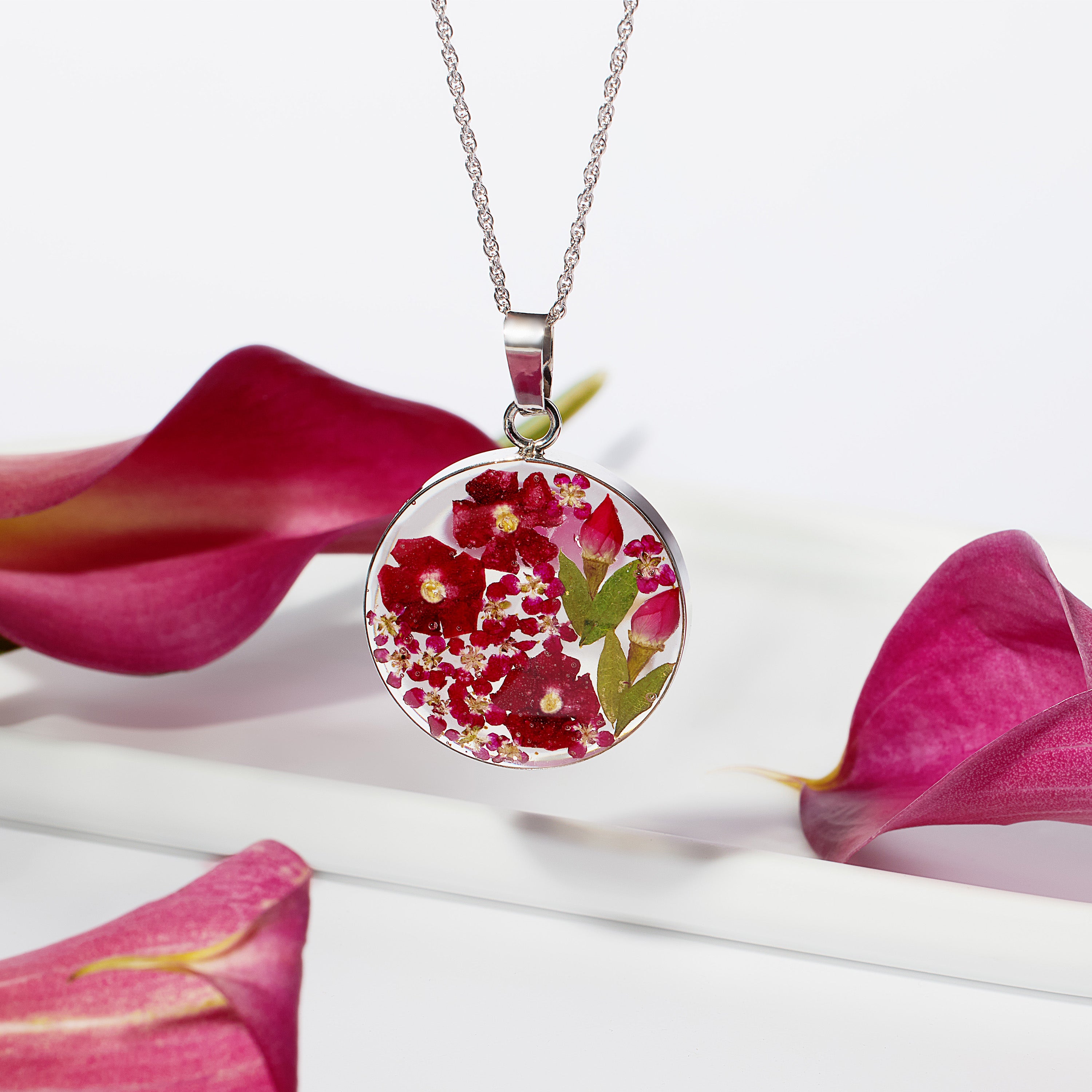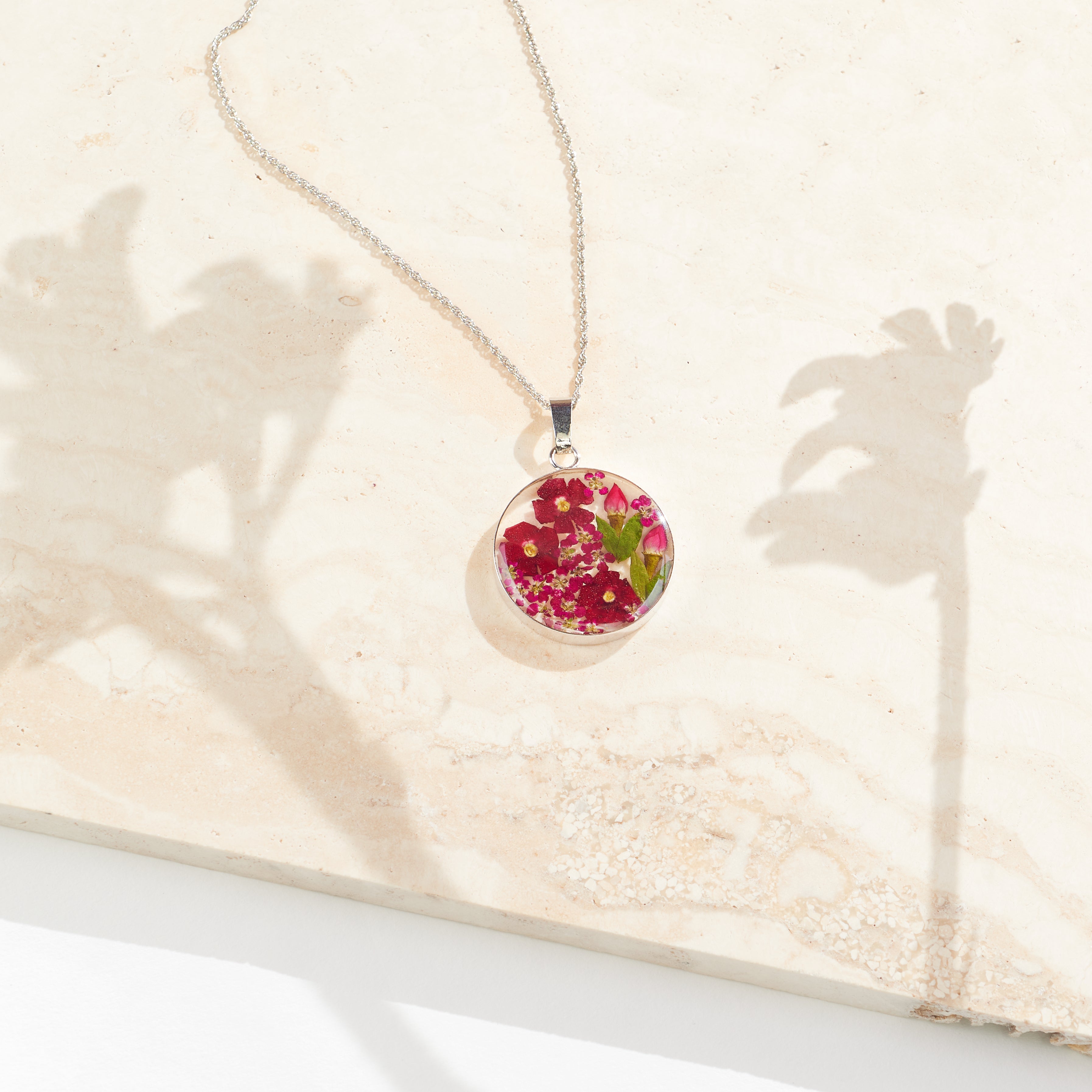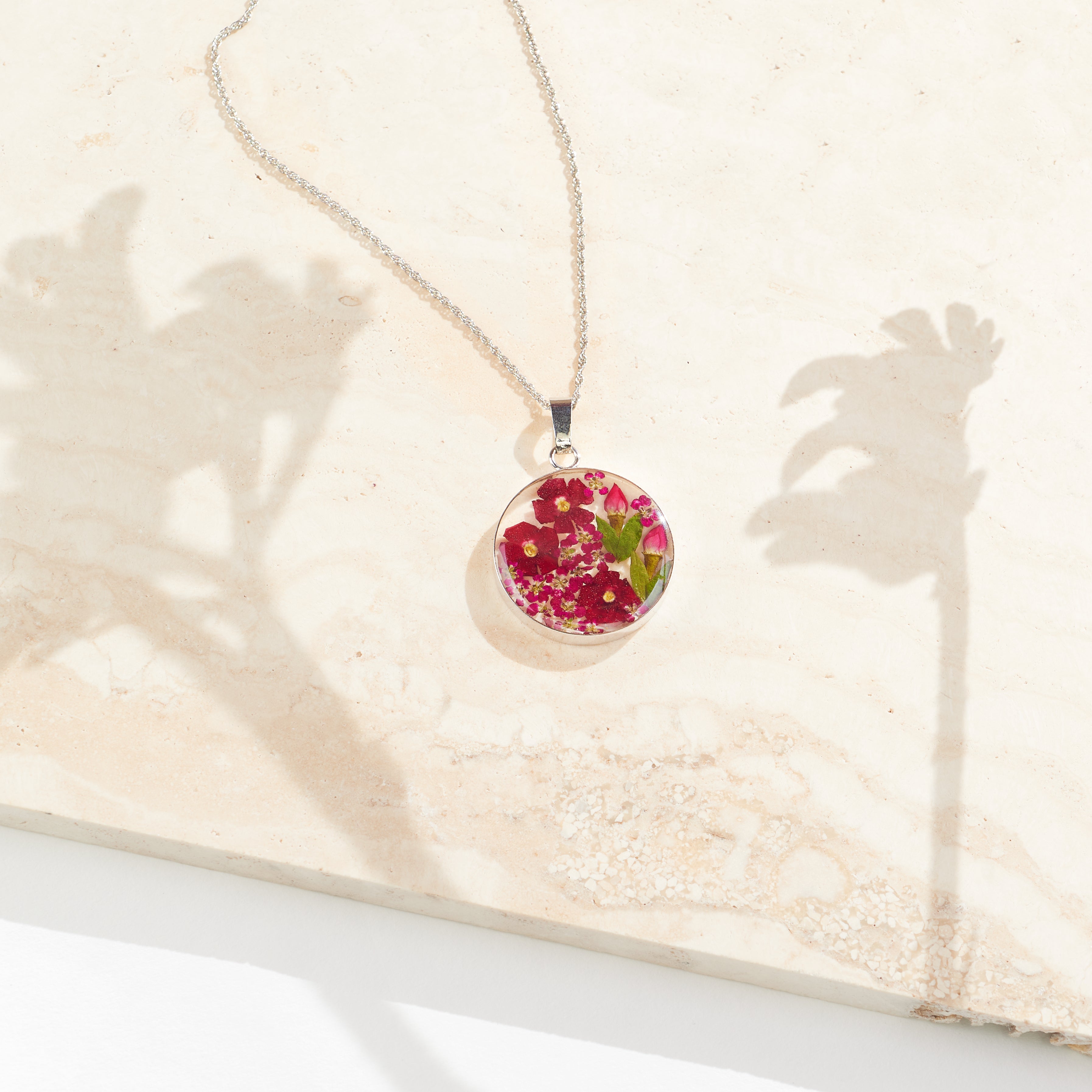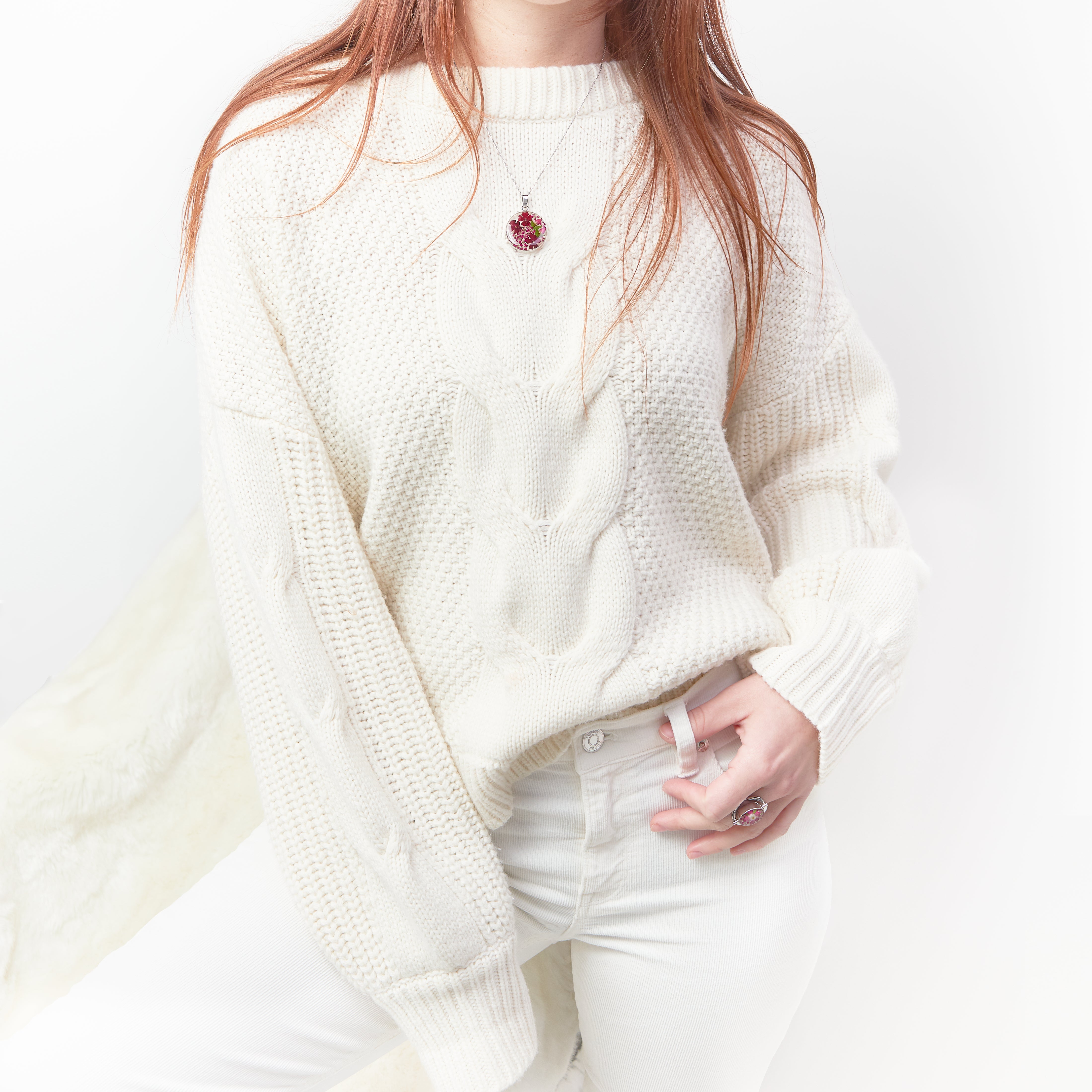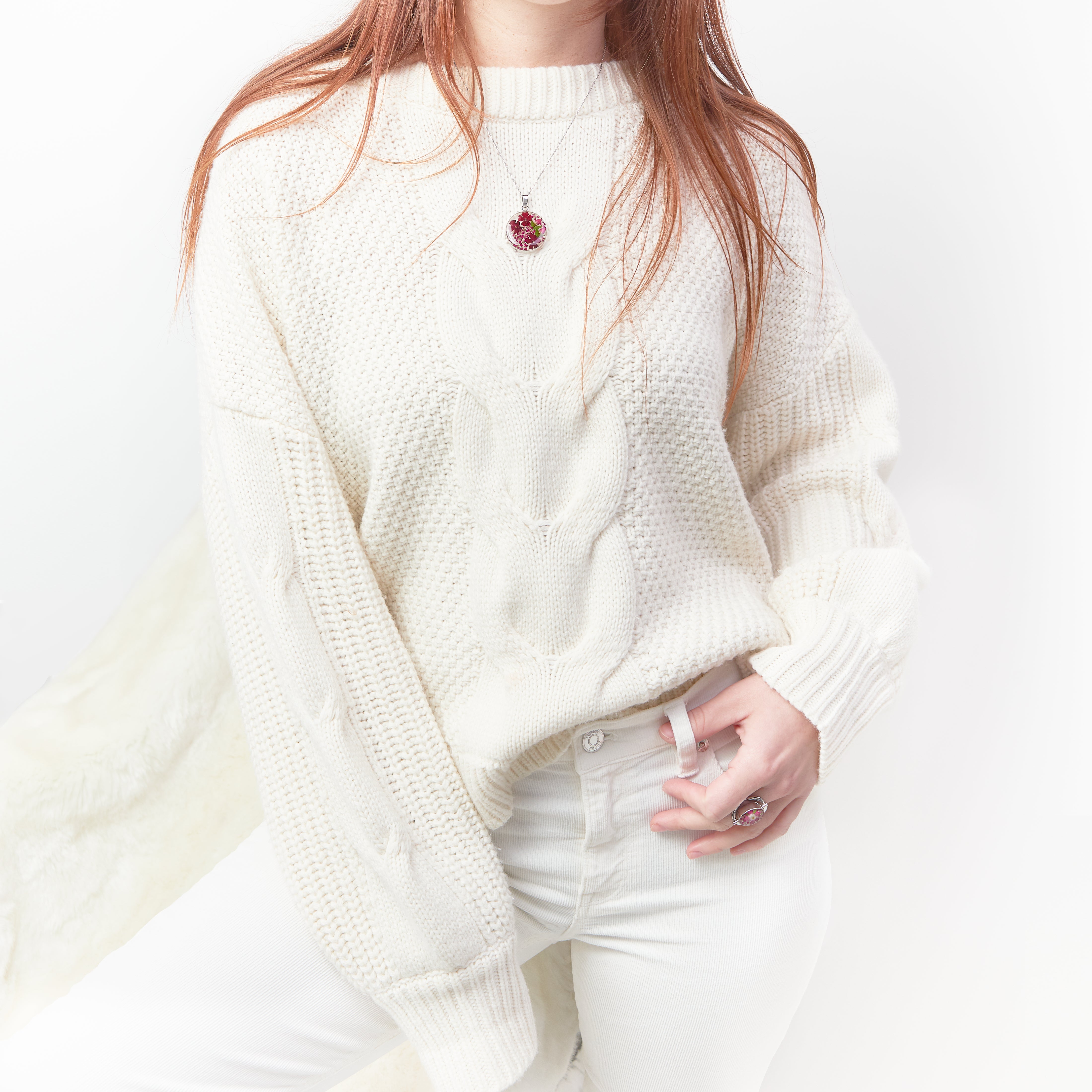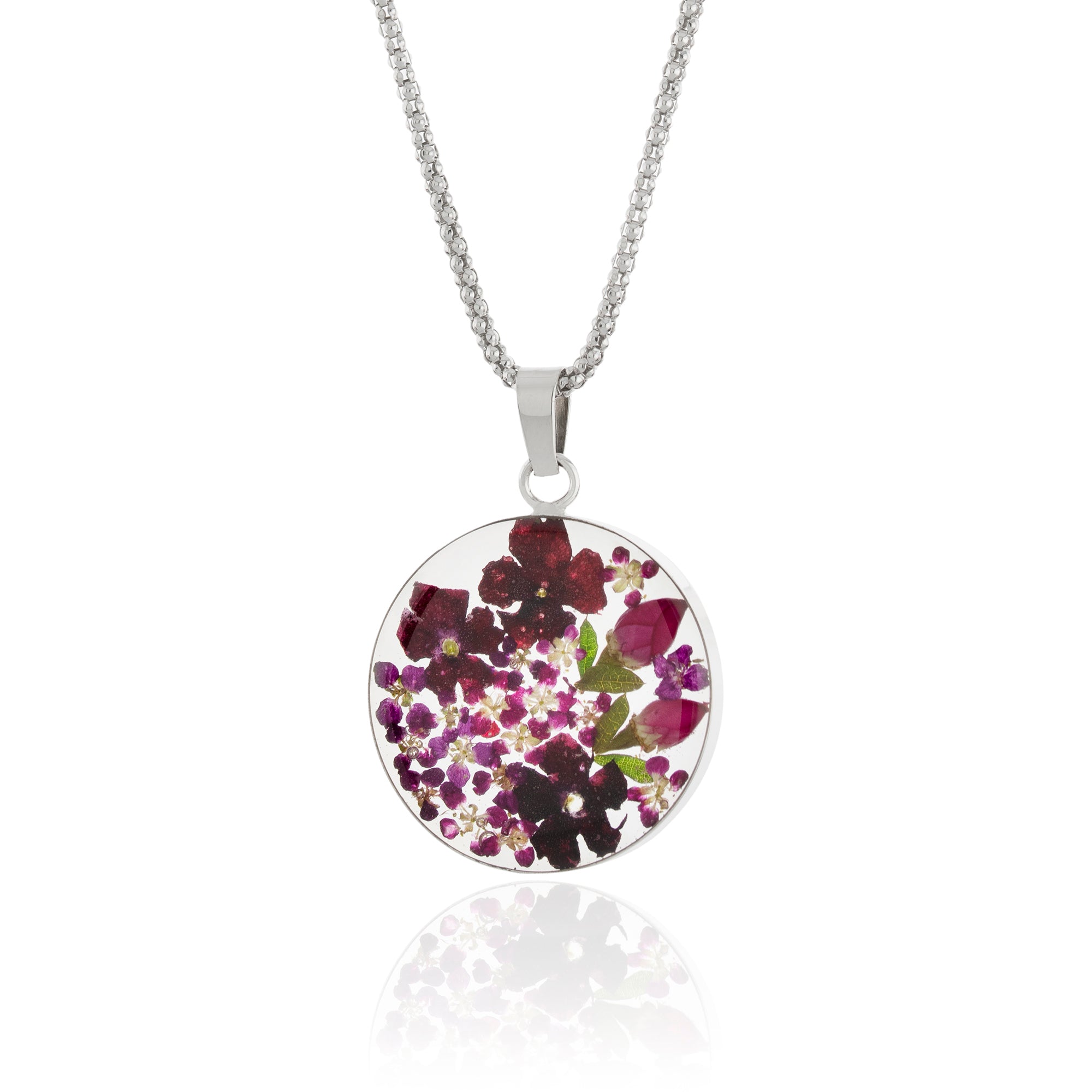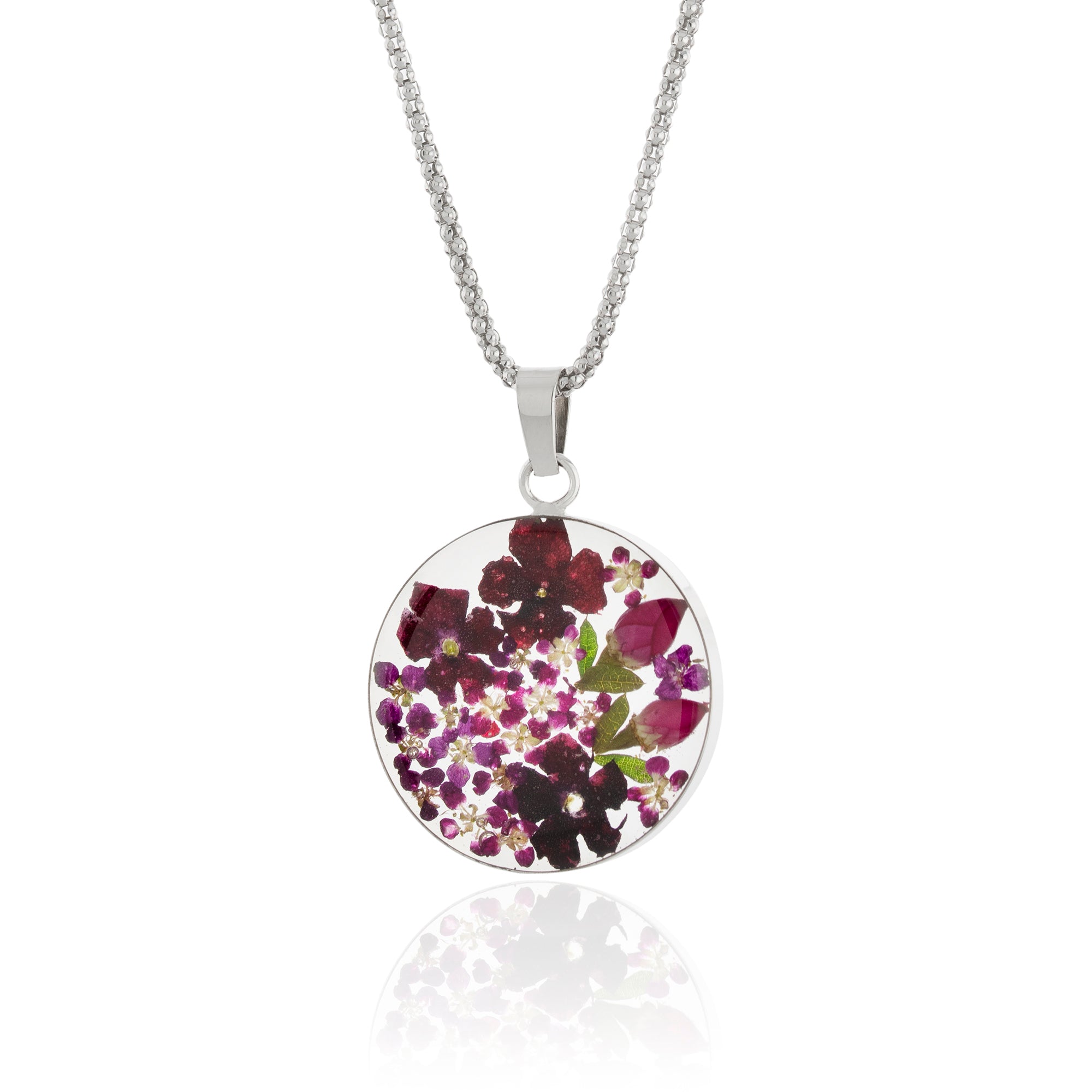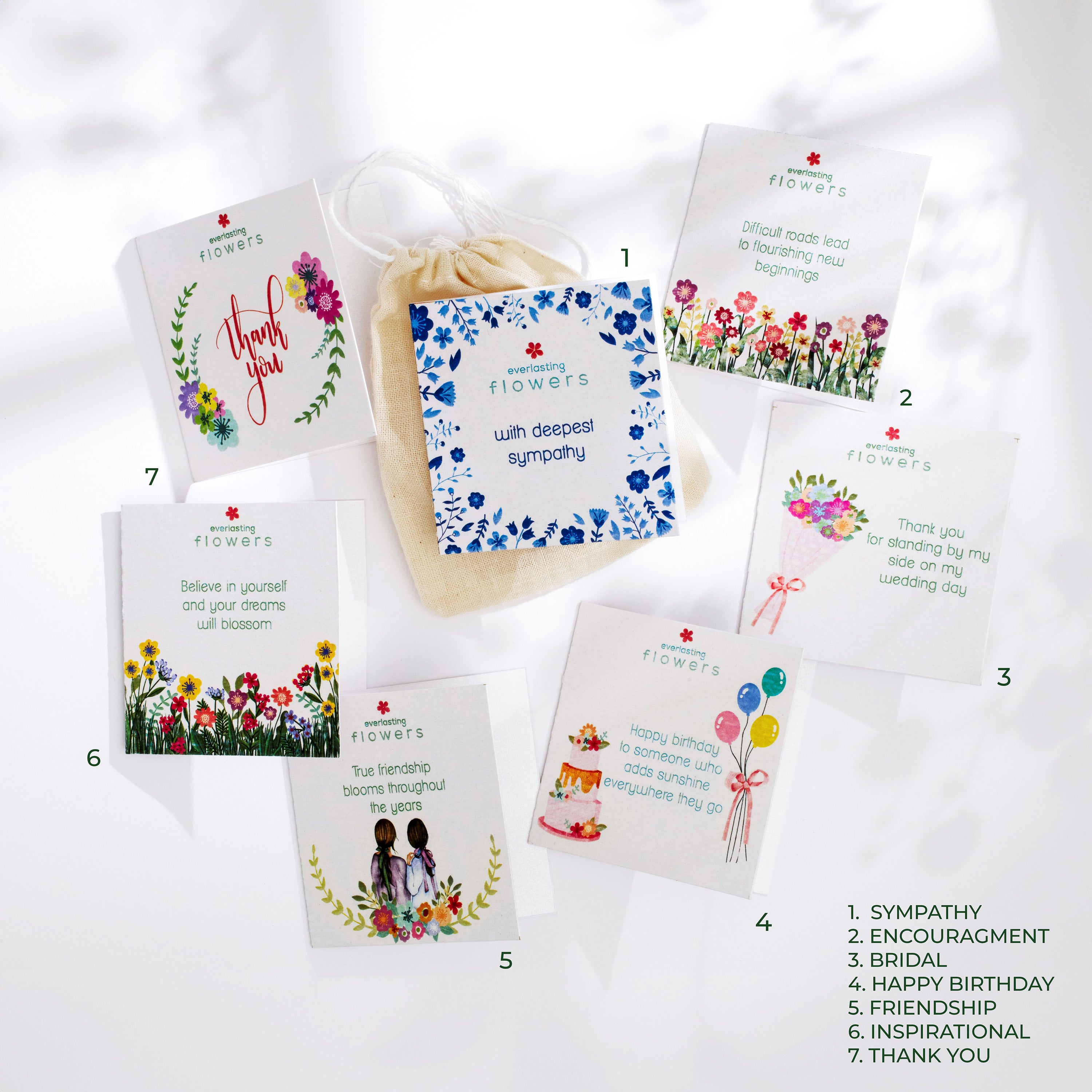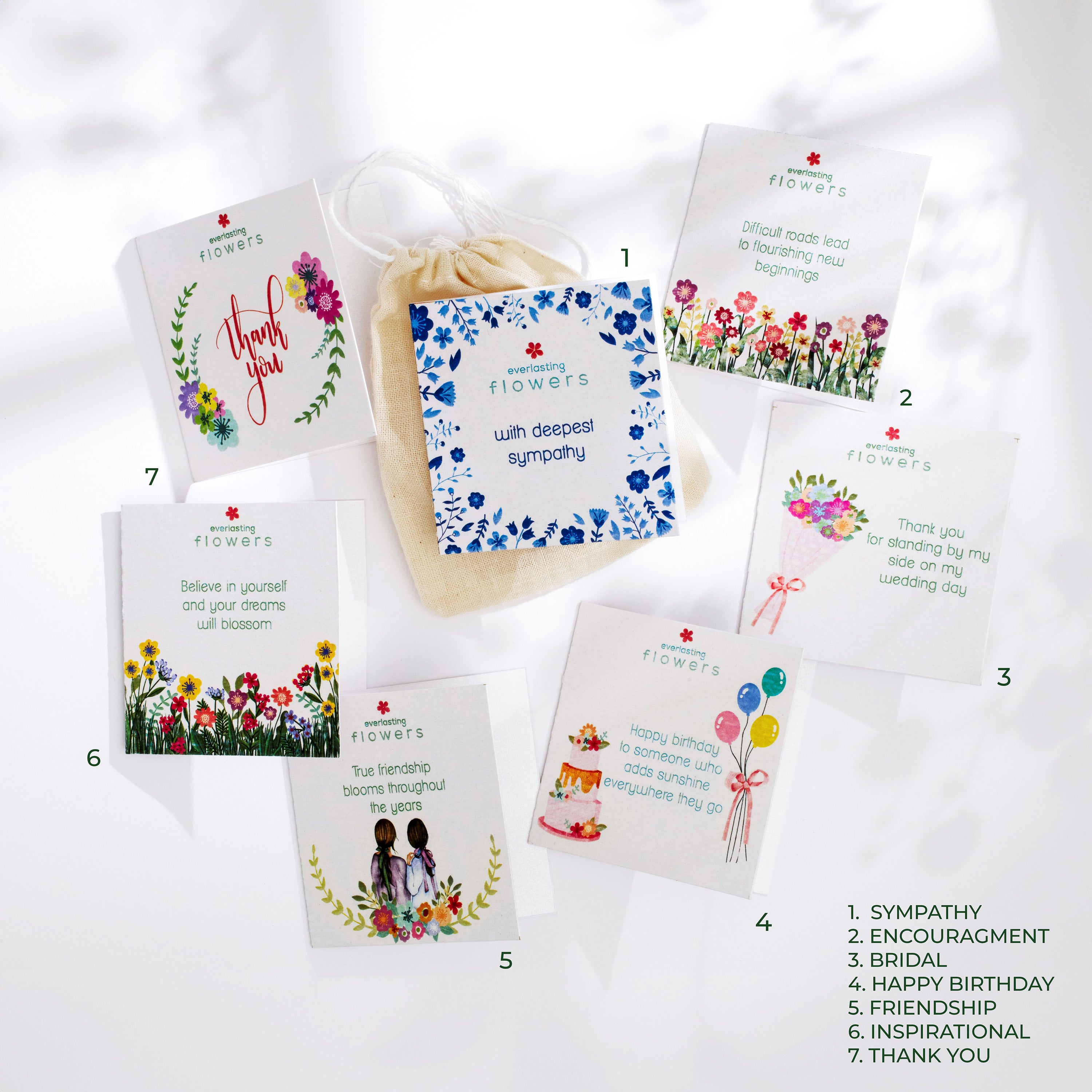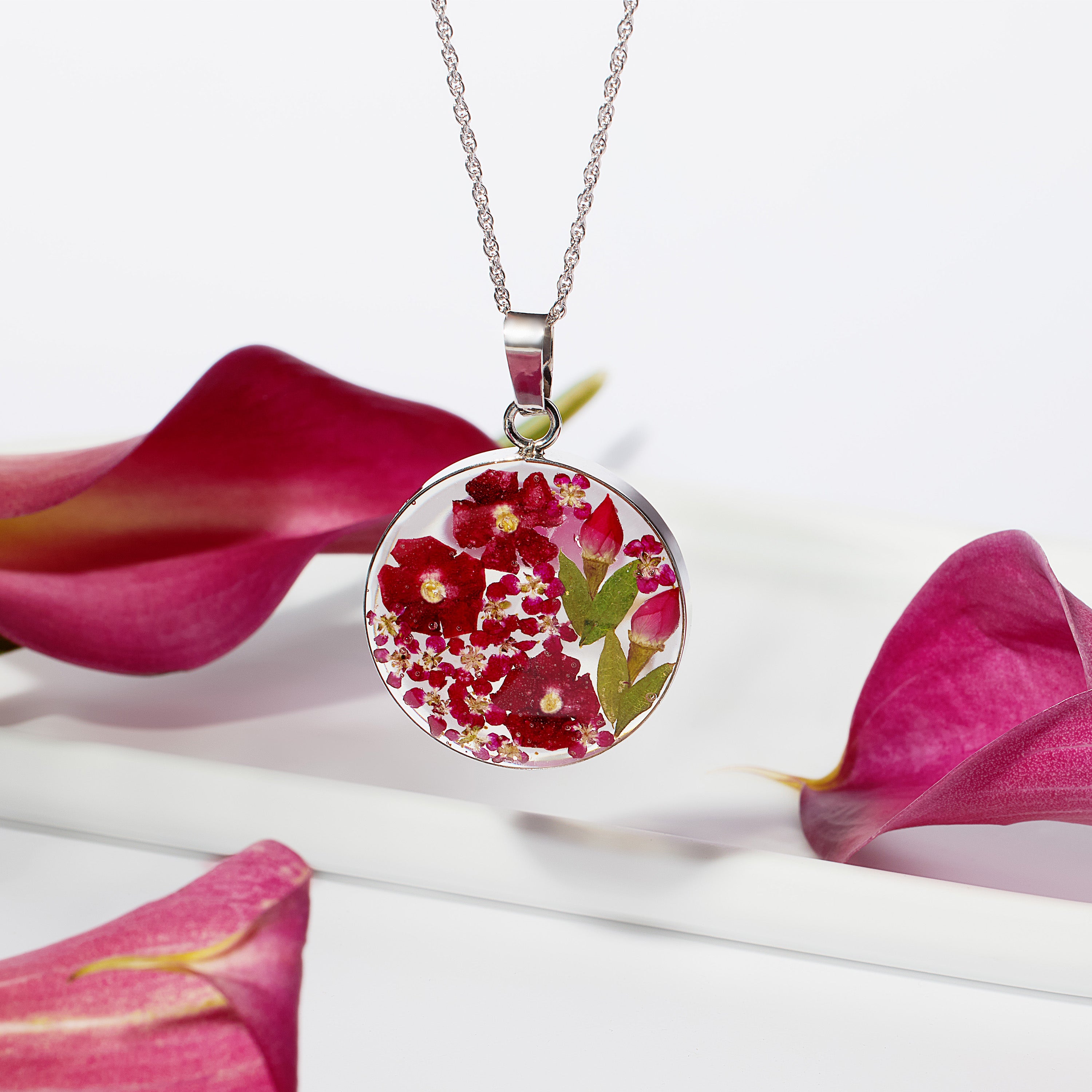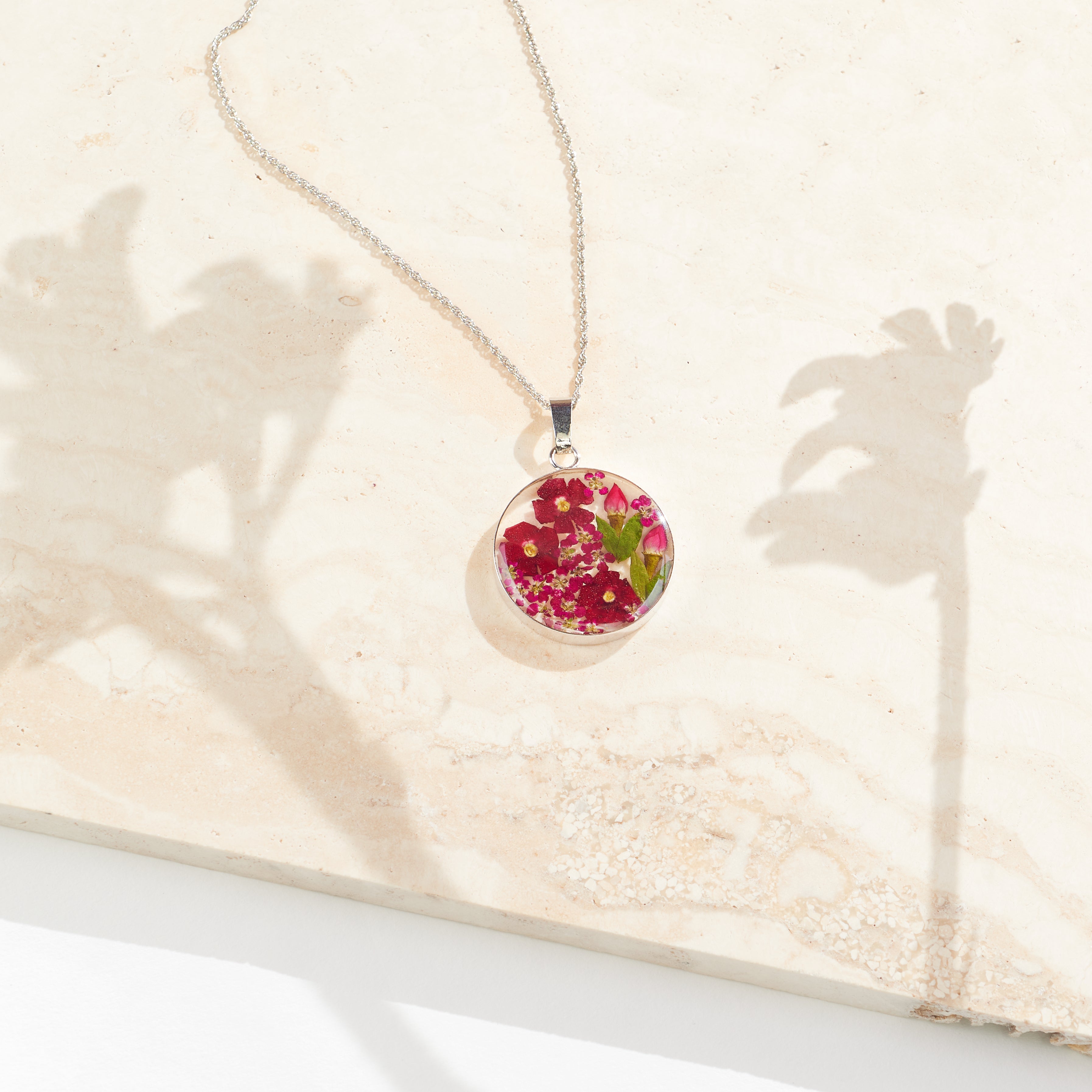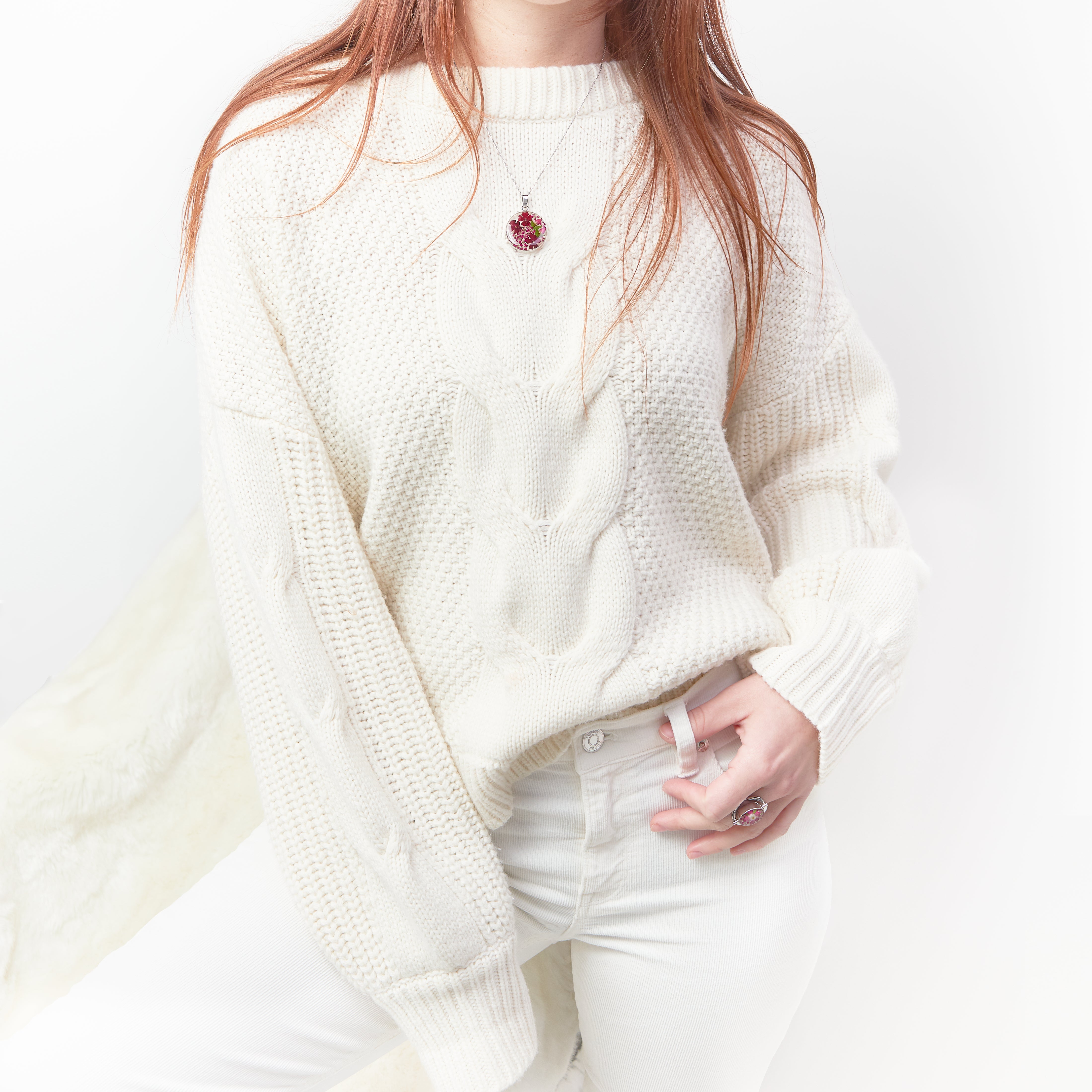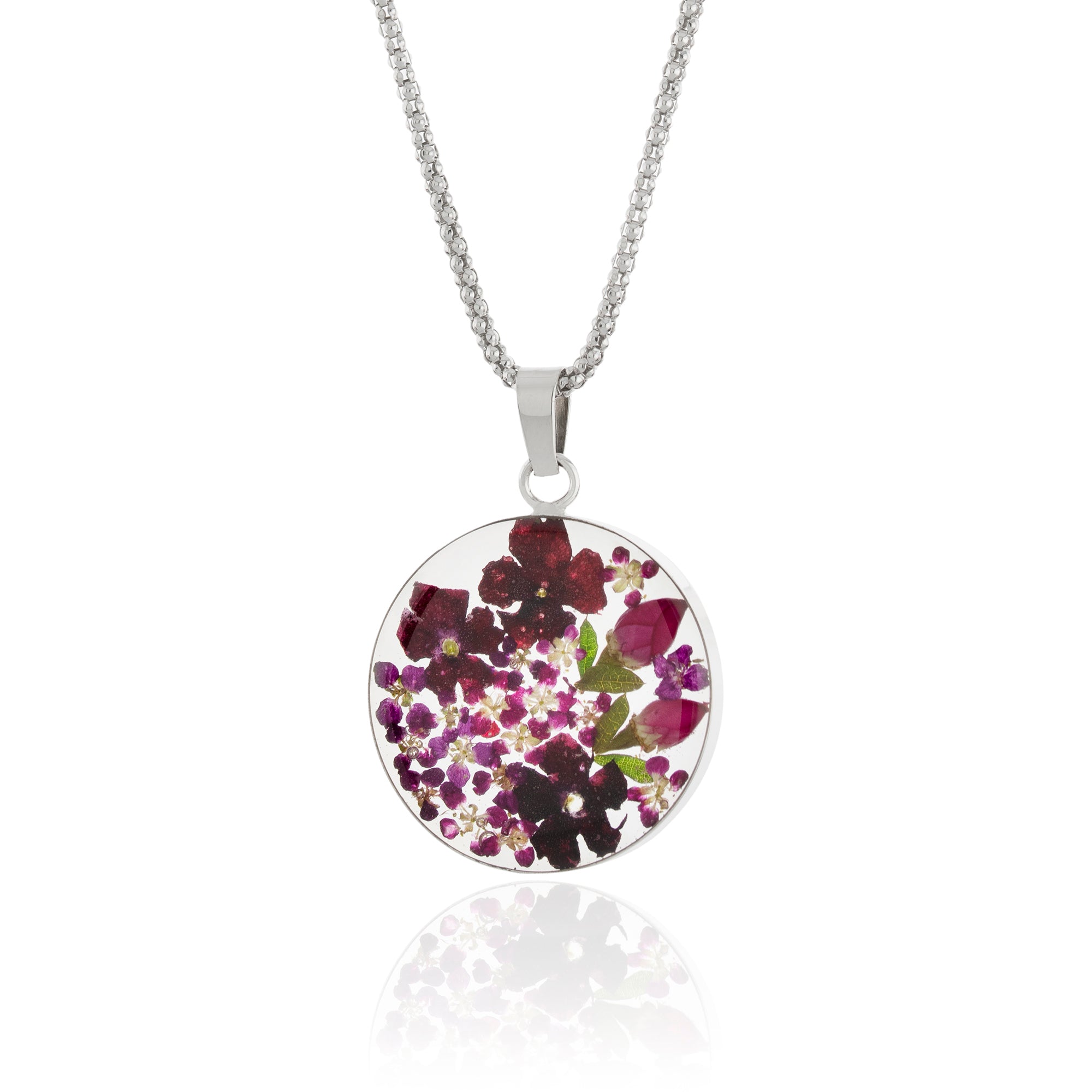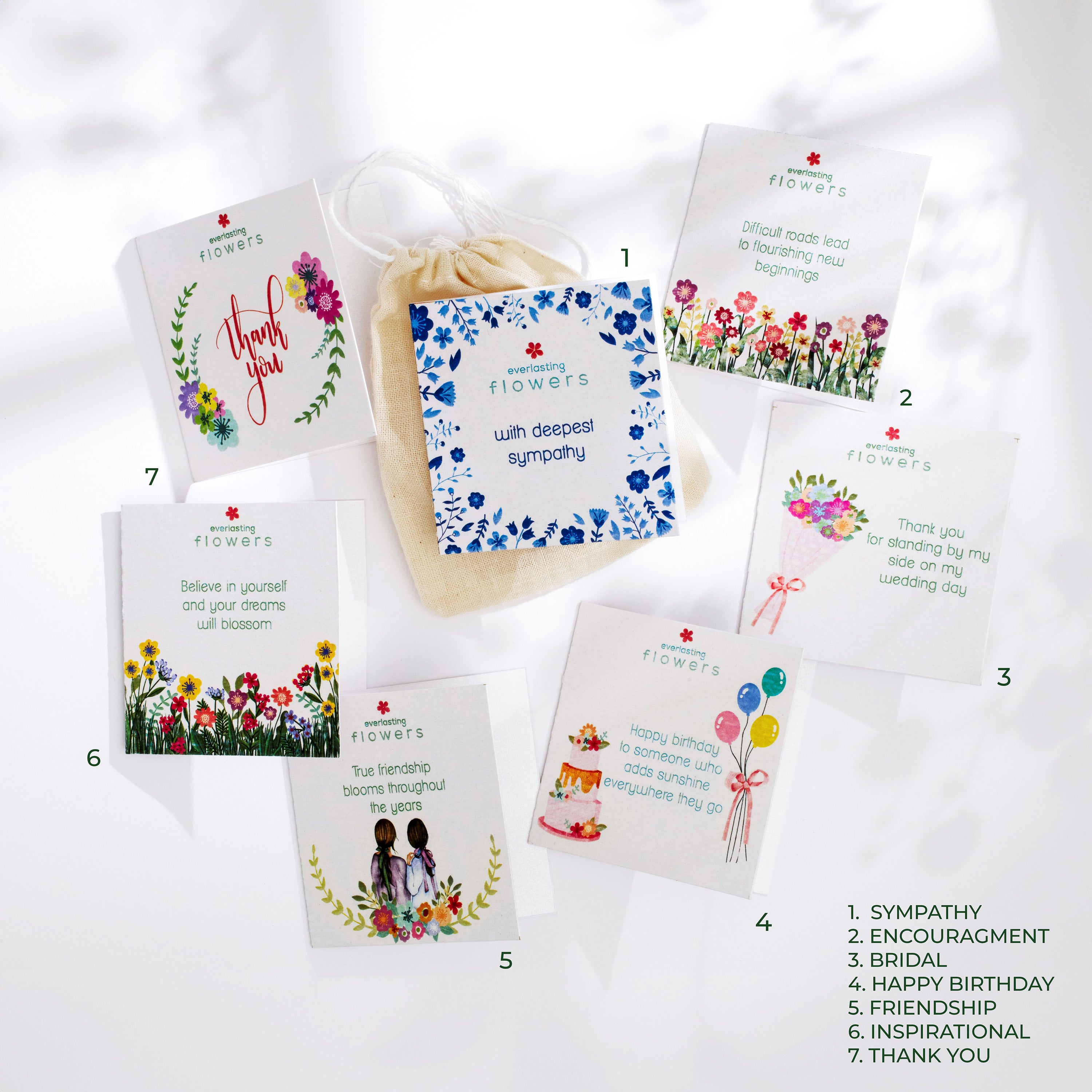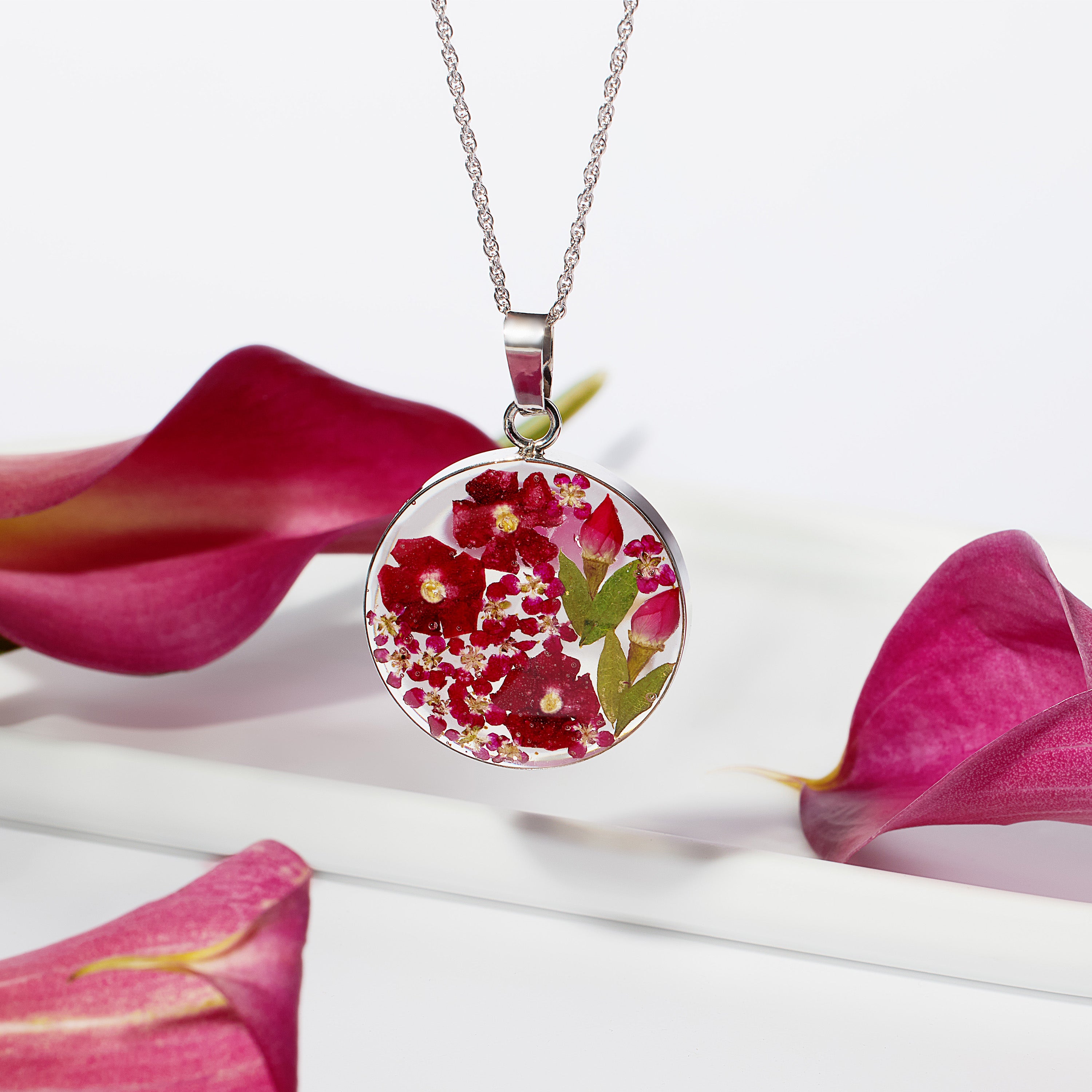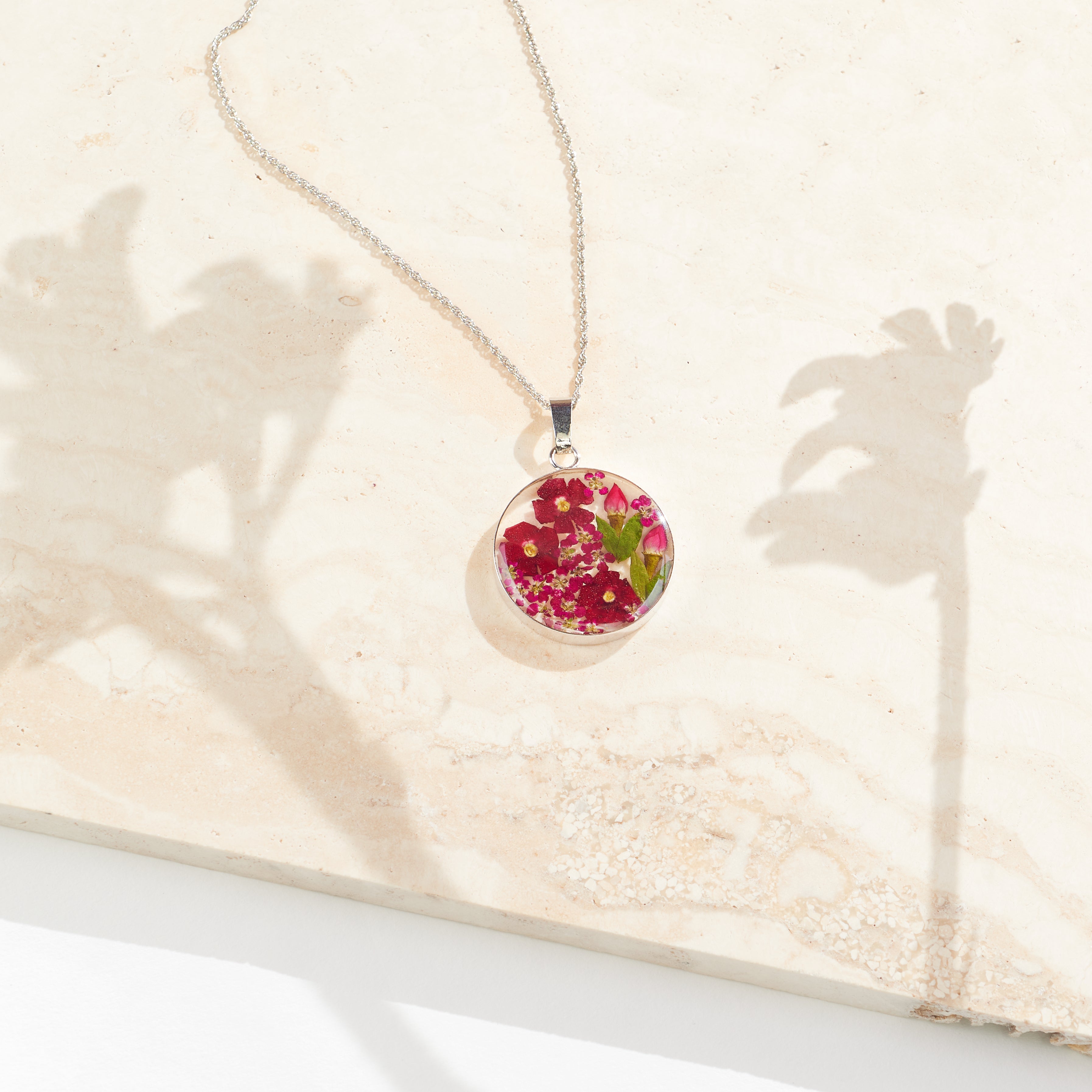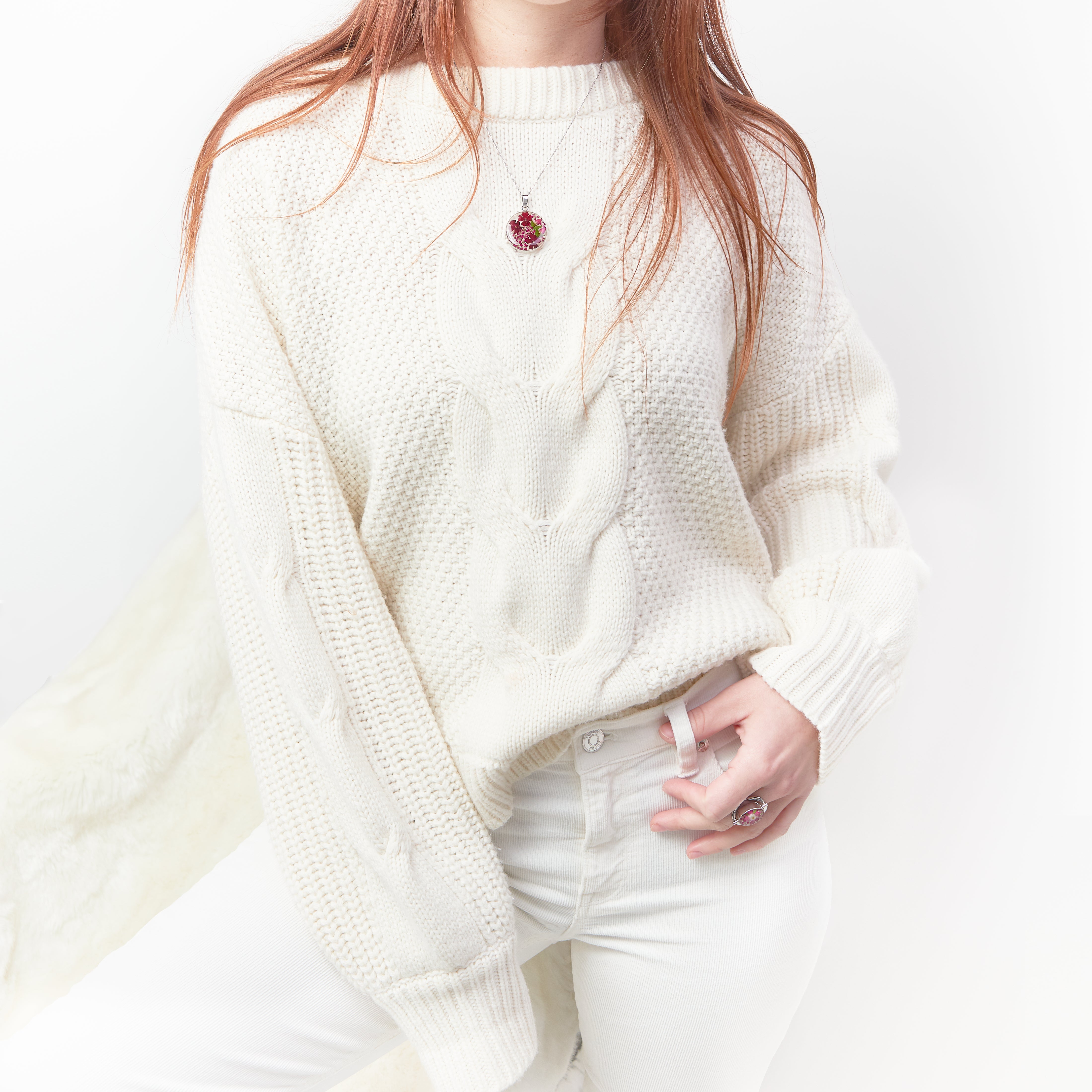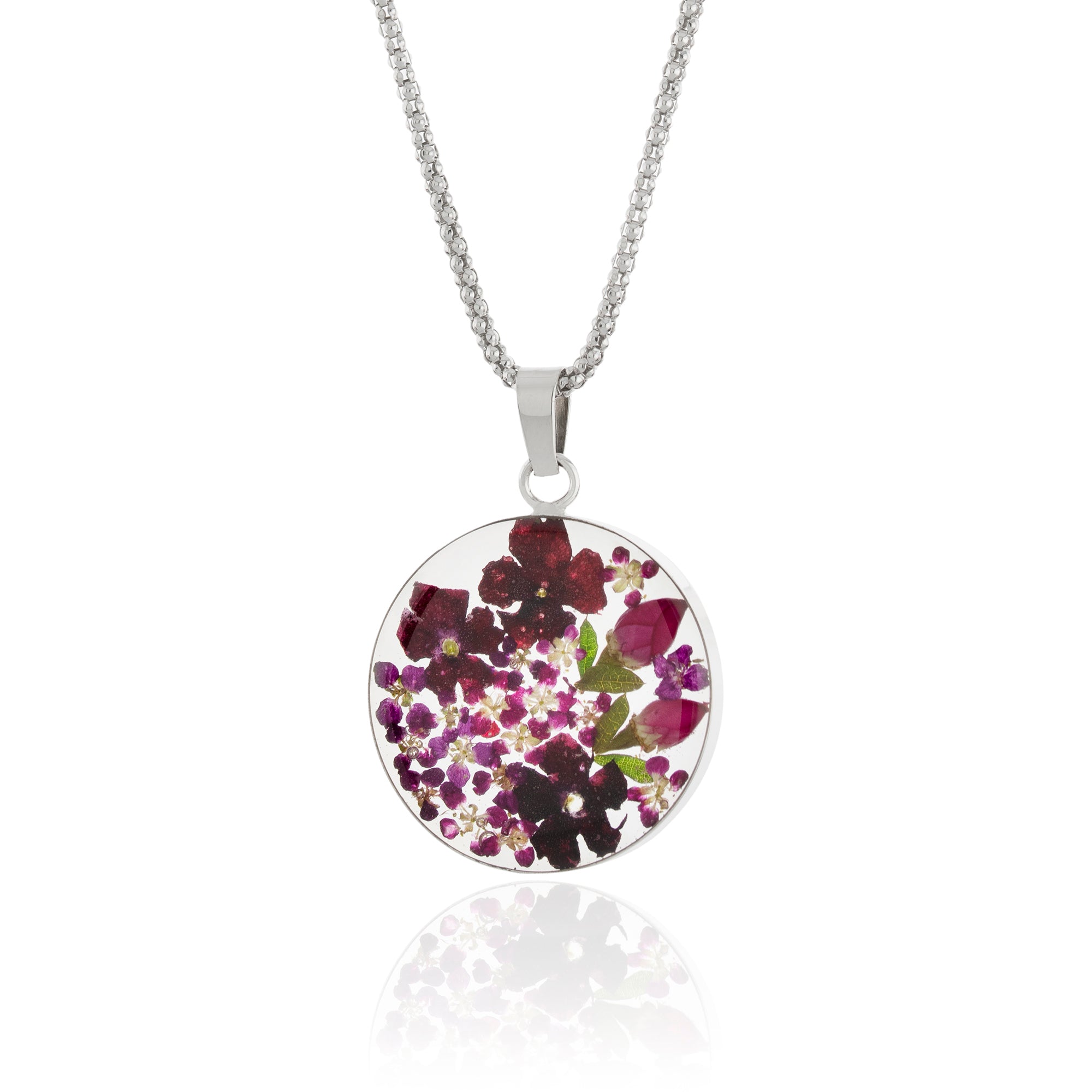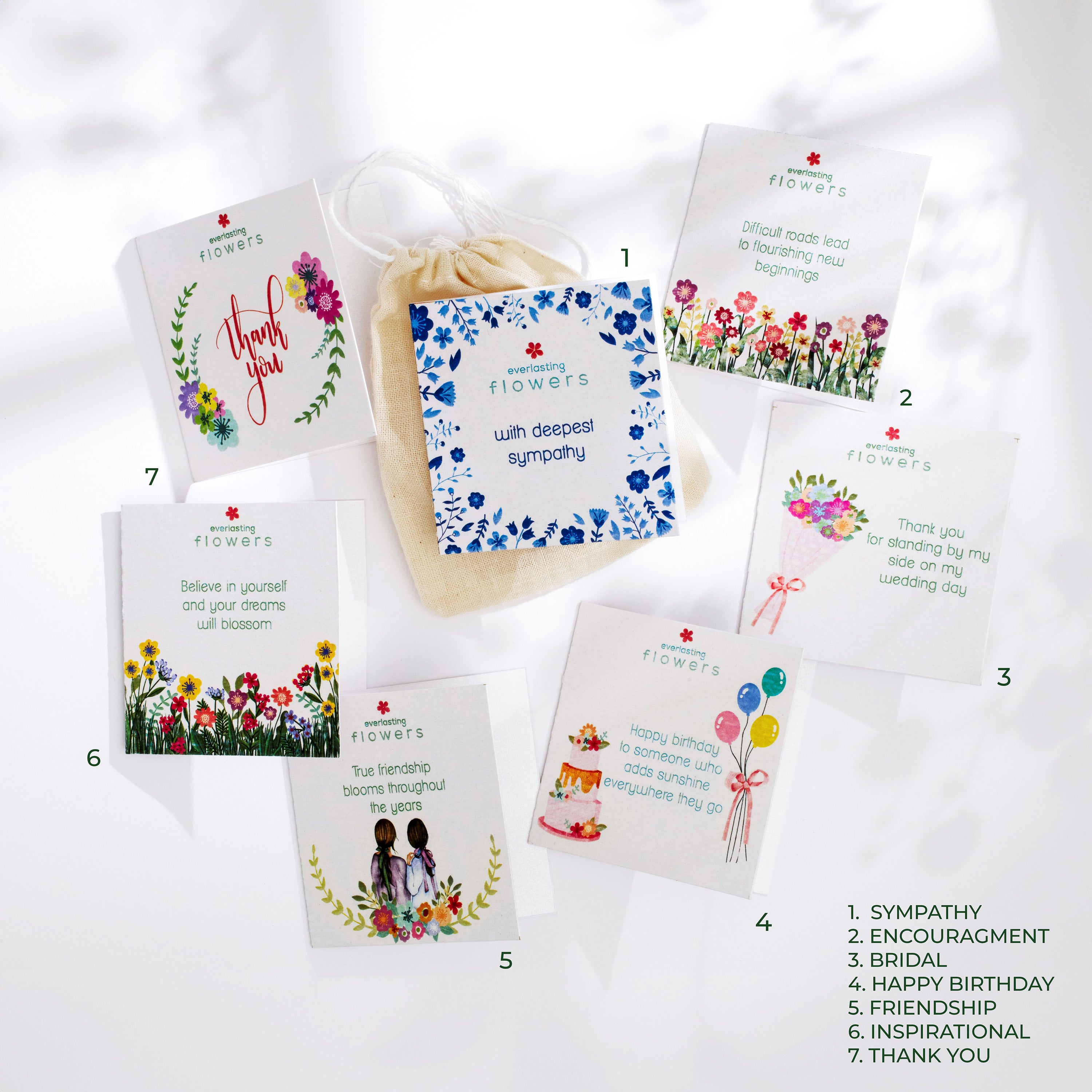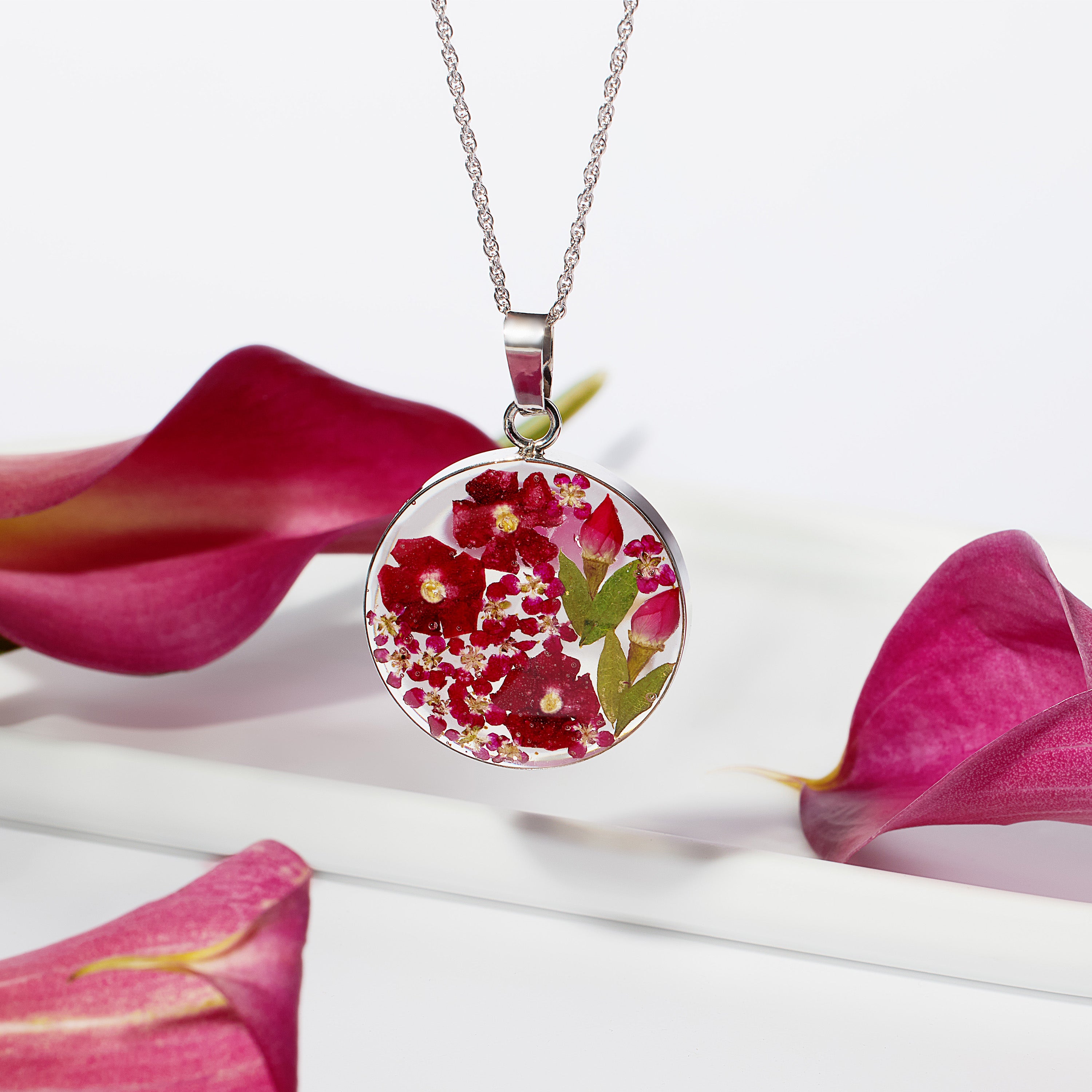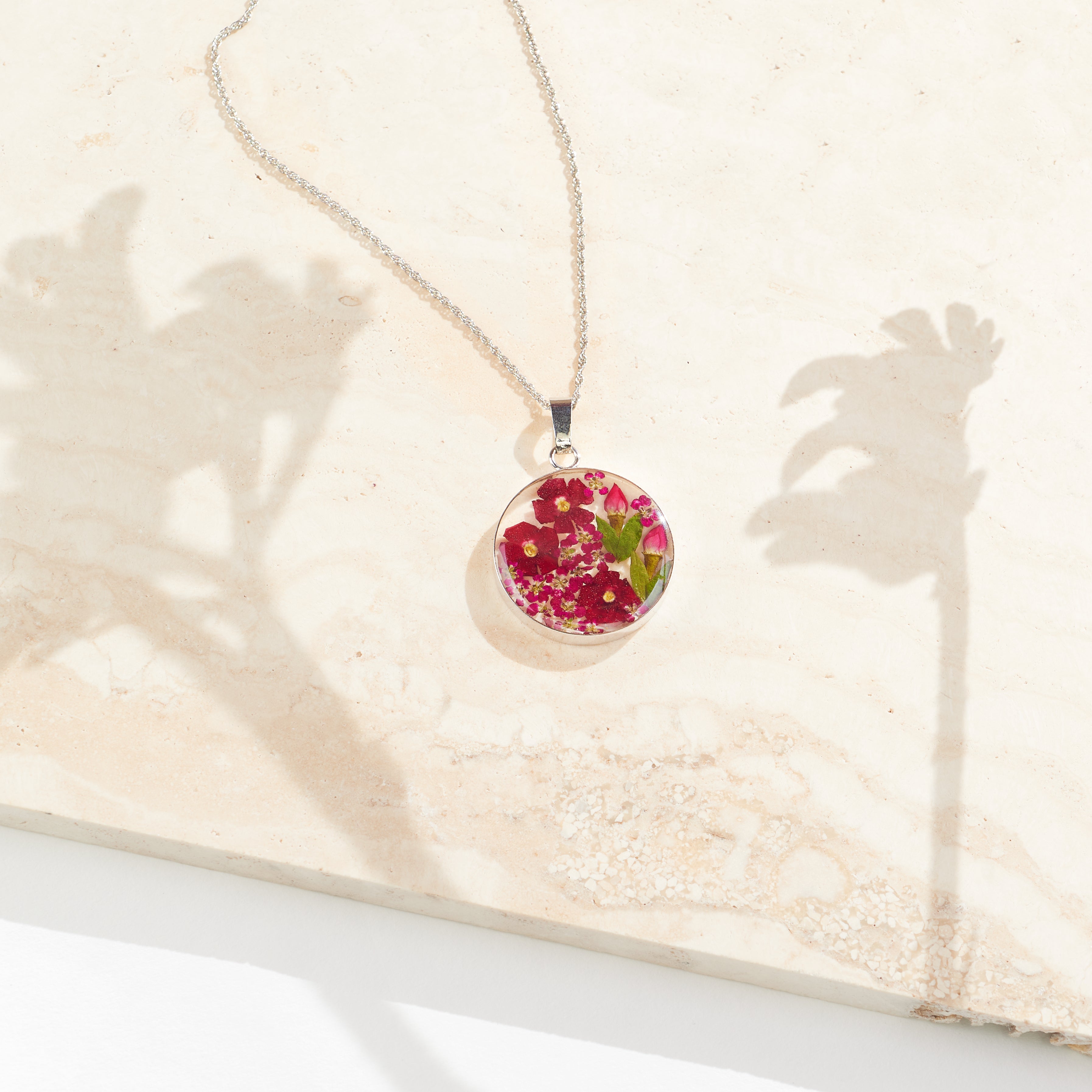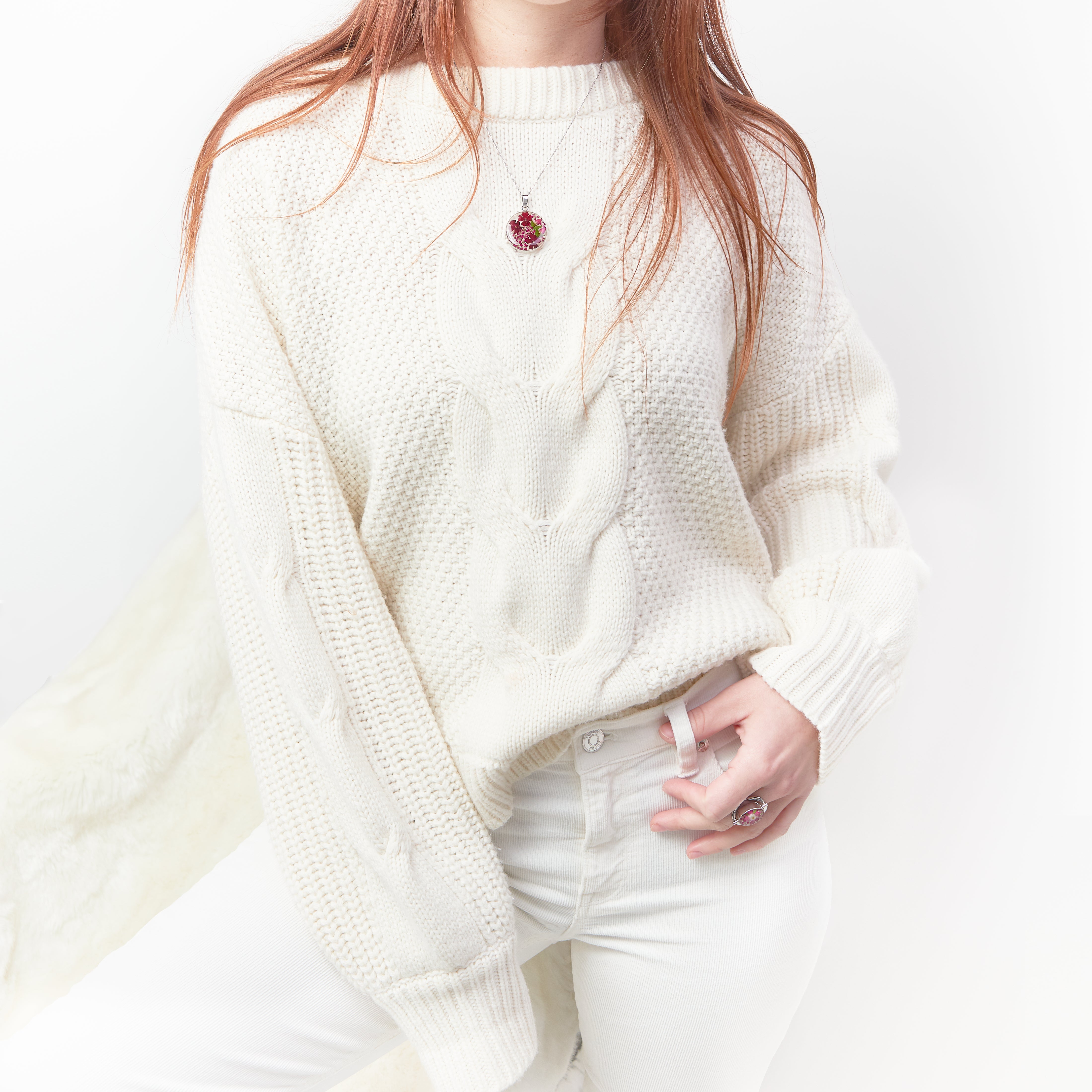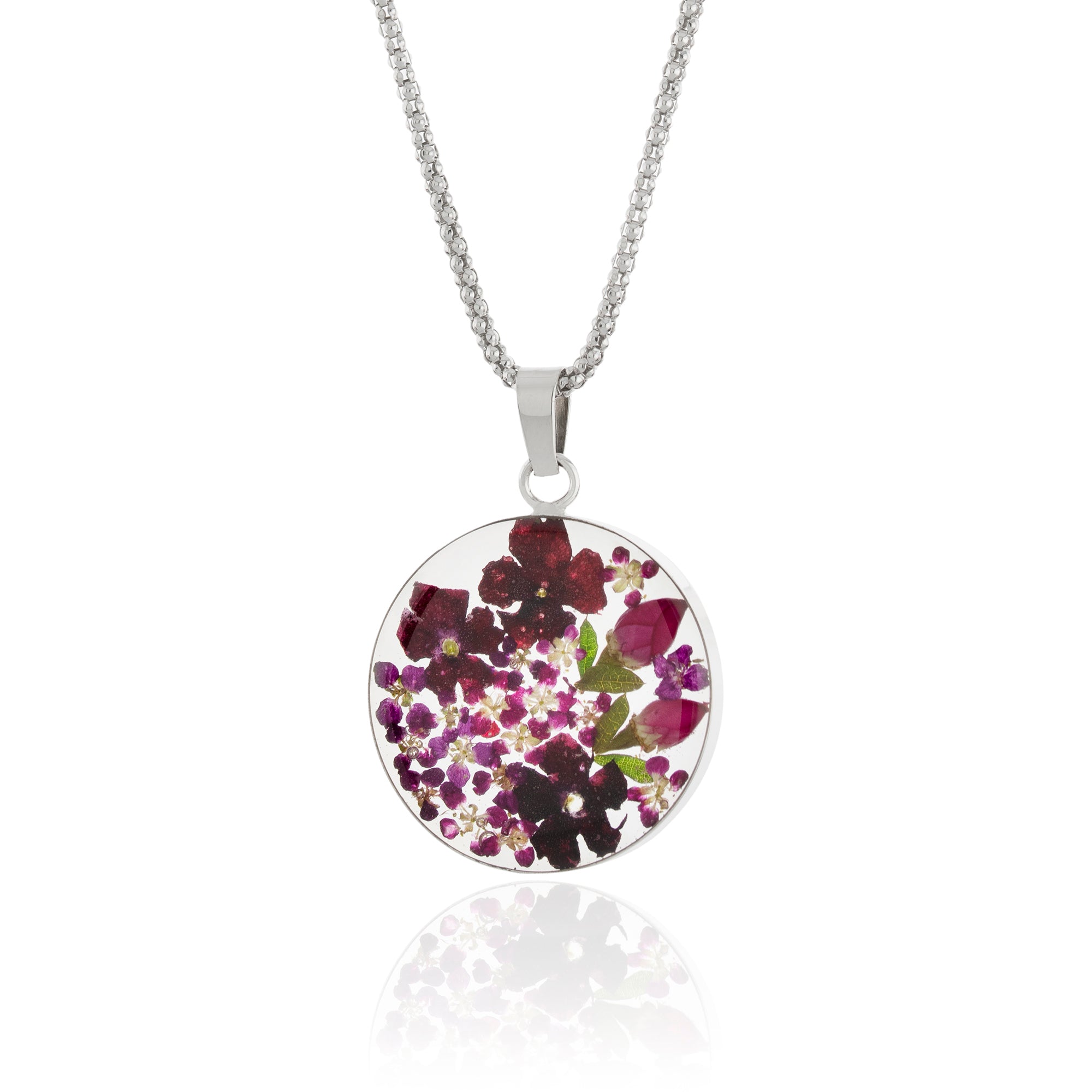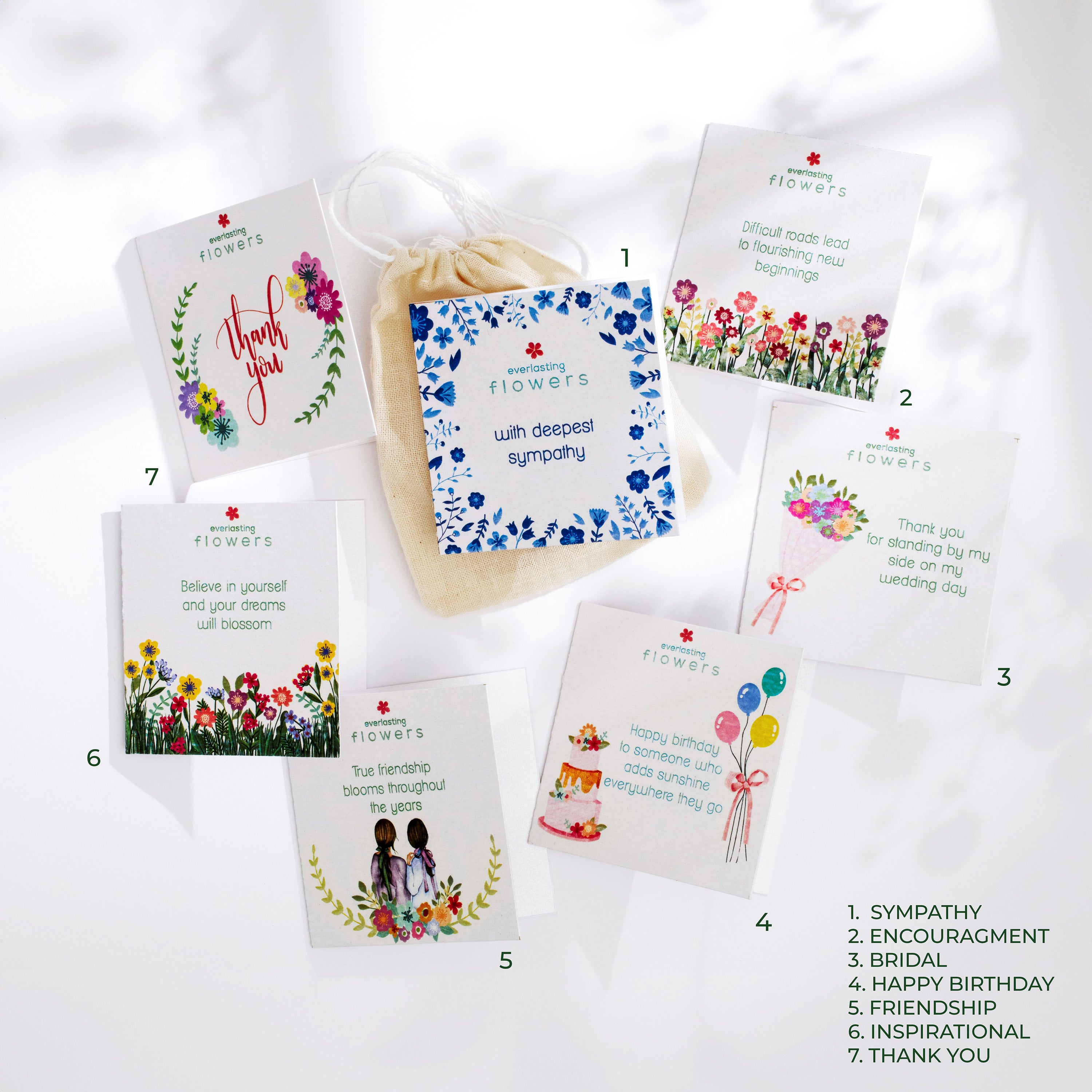 Maiden's Treasure Necklace
Flaunt the trendy floral look with our round pendant necklace which features multiple pink and red real pressed dried flowers including two miniature Roses as well as Sweet Alyssums, and Verbenas preserved in top-quality clear resin and encased in rhodium plated sterling silver. Grown in the fields of Taxco, Mexico, these miniature flowers are gathered by hand and forever preserved to be worn and enjoyed every day of the year. Unique and beautiful, each piece is one of a kind. This charming necklace makes a wonderful keepsake gift idea for any occasion or a great way to express your individuality.
The Sweet Alyssum flower symbolizes playfulness, childlike wonder and beauty. This flower has worth beyond beauty and is known to protect an individual from angry encounters.
The Rose symbolizes love, remembrance and passion in addition to conveying respect, admiration or devotion.
The Verbena flower symbolizes happiness, healing, and creativity and is used for protection against harm and evil.
Sterling Silver
Popcorn Chain Length 16" + 2" Extender
FREE Ground Shipping On All U.S. Orders